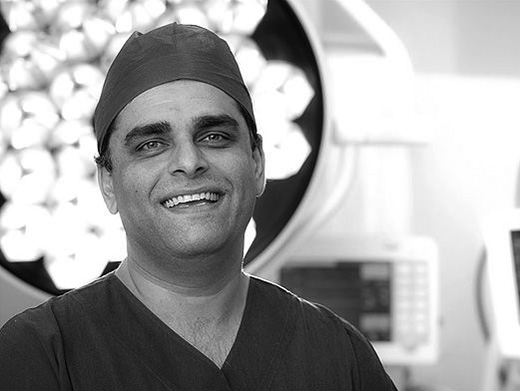 Dr Sameer Mihrshahi
MBBS (Hons) FRACS
GENERAL SURGEON AND UPPER GI SURGEON (ABDOMINAL)
Dr Sameer Mihrshahi completed his undergraduate medical degree with Honours at the University of Sydney in 1997, and trained in General Surgery in Newcastle and Sydney obtaining my Fellowship of the Royal Australasian College of Surgeons (FRACS) in 2005. He then completed 2 years of Fellowship training in Upper Gastrointestinal and HPB Surgery, firstly at Royal Prince Alfred Hospital in Sydney, and was then awarded the Lister Fellowship in Pancreaticobiliary Surgery at the Glasgow Royal Infirmary. Despite the weather, he enjoyed his time in the UK, and stayed on after to complete his Fellowship for 4 years in consultant practice firstly in Surrey and then in Bristol, in Upper GI and HPB surgery. Once he returned to Sydney in 2010, he began working at Macquarie University Hospital and he is currently Clinical Discipline Head for Upper Gastrointestinal and General Surgery at Macquarie University Hospital. Dr Sameer Mihrshahi interests and expertise include:
Management of these Upper GI and General Surgical conditions:
Gallstones
Hiatus Hernia
Pancreatic and Liver Tumours
Stomach Cancer
Laparoscopic Sleeve Gastrectomy for Obesity
Endoscopic Procedures – gastroscopy, colonoscopy and ERCP
Acute general surgery – appendicitis, diverticulitis, bowel obstruction, pancreatitis
Hernias – all abdominal wall hernias
Dr Sameer Mihrshahi Consults from HHMP once a month on a Tuesday Morning.
To book an appointment, please call: 02 9812 3967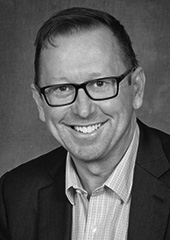 Associate Professor Matt Rickard
MBBS (Hons), MMed (Clin Epi), Dip Paed (NSW), FRACS
GENERAL AND COLORECTAL SURGEON
Associate Professor Matt Rickard is a Colorectal Surgeon at Macquarie University Hospital and Concord Hospital with extensive experience in advanced colorectal surgical techniques, colorectal cancer, laparoscopic colorectal surgery, inflammatory bowel disease, anorectal physiology, anorectal ultrasound and surgical epidemiology. Following graduation from the University of Sydney, he undertook further surgical training locally (with Master's degree) and internationally. He is on the Australasian Training Board of Colon and Rectal Surgery and treasurer and member of the Section of Colon and Rectal Surgery of the Royal Australasian College of Surgeons.
Associate Professor Rickard Consults from HHMP once a month on a Saturday morning.
To book an appointment, please call: 02 9812 3967
More about General Surgeons
A General Surgeon is a surgeon who has a wide range of knowledge and skills to deal with all types of surgical emergencies but often have extra training in a particular area of surgery such as colorectal surgery. They perform emergency (eg: appendicitis) and elective (eg: hernia) operations.  Some of the common areas that general surgeons deal with include: the stomach, small and large intestine, liver, pancreas, gallbladder, appendix and bile ducts. They are also often trained in endocrine surgery, breast surgery and hernia surgery.
A General Surgeon is trained in the diagnosis, preoperative, operative and postoperative management of multiple conditions. The most common general surgery procedures include:
Cholecystectomy (Removal of Gallbladder)
Appendectomy (Removal of Appendix)
Weight loss surgery
Hernia Repairs
Debridement of Wounds, Burns or Infections
Cancer surgery of the colon or other abdominal organs
Gastroscopy and Colonoscopy
Many of the procedures done by General Surgeons can now be completed by laparoscopic or keyhole surgery. These operations are minimally invasive and generally offer patients less pain, better outcomes and shorter postoperative recovery.
Patient resources are available from The Australasian College of Surgeons.
Please see your GP to get a referral to the appropriate surgeon for your conditions.