Hunters Hill Medical Practice has provided facilities for GPs to treat patients at various sites in Hunters Hill continuously since 1860. Doctors working from HHMP take great pride in being able to carry on this legacy of medical care in Hunters Hill and the surrounding suburbs, particularly as this area retains its wonderful community spirit.
HHMP provides the facilities to allow doctors to focus on a high standard of care, preventative medicine and a holistic approach to treatment. This is complemented by having a variety of other co-located services including specialists and allied health providers; whom all work together with your general practitioner to provide you convenience and connected care.
Physical and mental health conditions are the reality of daily life. Healthcare services can sometimes be fragmented, of variable quality or hard to navigate. HHMP's facilities allow for multiple health disciplines to be co-located and thus improve community access to high quality care and a simpler health care journey.
Excellent healthcare for the community is best achieved through a multi-disciplinary team having general Practice, specialists and allied health all under the one roof. Excellent facilities allow these independent providers to focus on high quality care, integrate services, prioritise continuity and engage in lifelong education.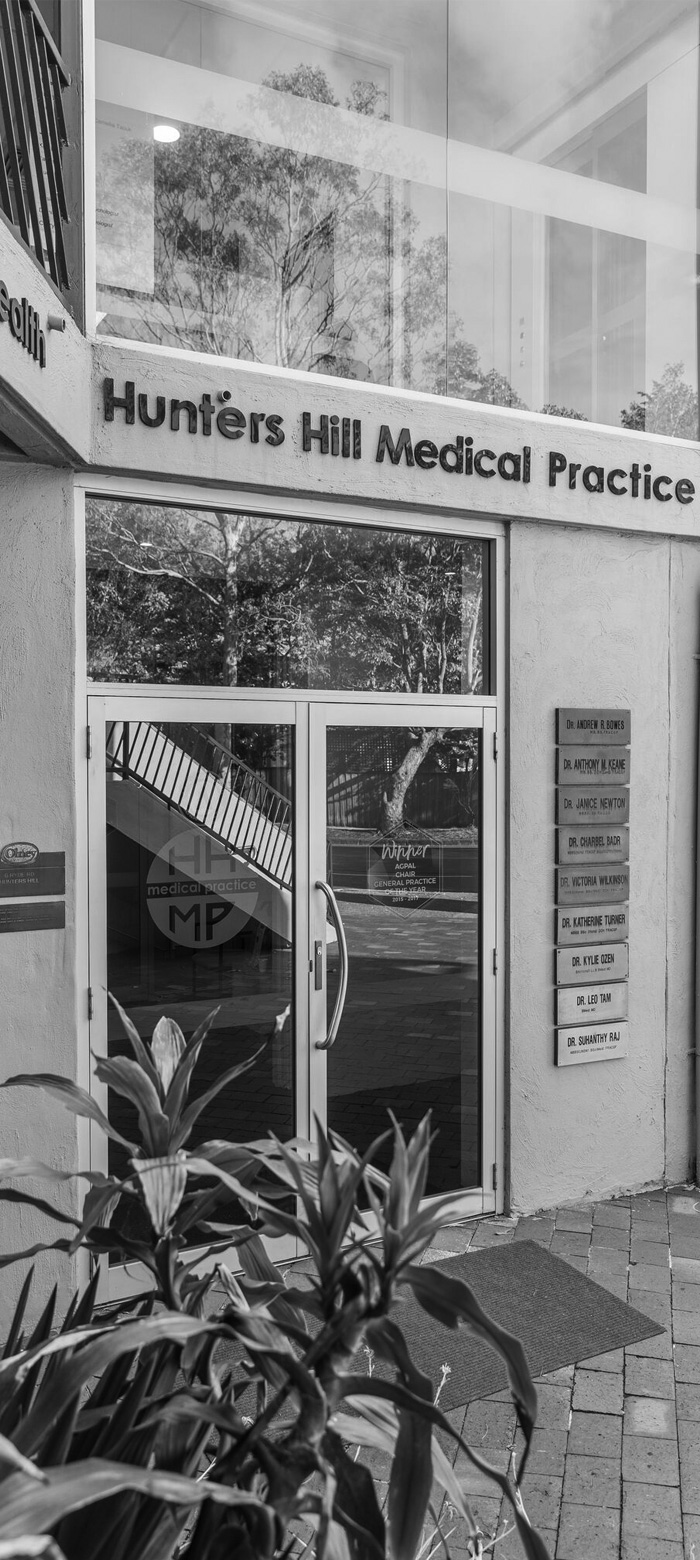 Open, honest and respectful:
open and inclusive
respect colleagues
Advocate for patients
Excellent communication
Hearts and minds:
Care about the patients
Take a holistic bio-psycho-social approach
Be thoughtful and consider options fully
Take decisive and urgent action when needed
Be better, don't just be:
Be the change you seek
Improve your practice and strive for higher standards
Aim for better services and excellent patient care
More than one "I" in Multidisciplinary:
Work as a team with colleagues and patients
Perform within skillset and ask for help if needed
It's about the patient!
Embracing the future, respecting the past:
Respect history and learn from it
Embrace the future and innovate
Share knowledge with patients and medical trainees
History
The history of general practice in Hunters Hill is as old as the suburb itself. The original doctor in the suburb, a man named Dr Jenner Plomley, was a signatory on the petition to the Colonial government requesting permission for Hunters Hill to become a municipality in 1860.
The history of medicine in Hunters Hill, however, dates back much earlier than the official formation of the municipality in 1861. Henley was formerly known as Blandville after, Dr William Bland who settled locally in 1837.
A full history of Medicine and General Practice in Hunters Hill can be obtained from this fascinating research paper by Dominic Bowes in 2012.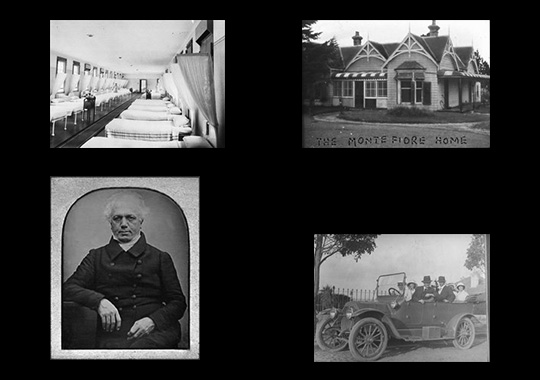 HHMP is always looking to facilitate the broadest range of services for the local community.
If you are a nurse or receptionist interested in being employed by HHMP, please contact us to discuss your availability and skills.
If you are a general practitioner, specialist doctor or allied health provider please contact us to discuss our facilities and your needs. We offer a range of consultation rooms, meeting spaces and reception services on competitive terms in an excellent location with onsite parking and public transport at the door. Please contact us to discuss.