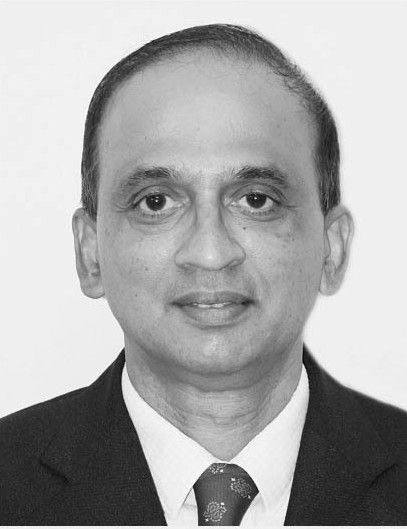 Dr Arvind Patil
FRACP
GERIATRICIAN
He has experience in evaluation and management of complex medical issues in the elderly including Comprehensive Geriatric Assessment. His interests include cognitive assessment, managing behavioural and mental health issues in the elderly, dealing with geriatric syndromes, perioperative assessment and medication review. His other interests in providing geriatric medicine support in the community and palliative support in the elderly.
Dr Arvind Patil Consults from HHMP once a month on a Thursday afternoon.
To make an appointment with Dr Patil, Please call 9812 3967
A geriatrician is a specialist medical doctor who looks after older people, generally accepted to be people over the age of 65. In recent years with healthier adults the role of the geriatrician has also changed to one that incorporates prevention and maximisation of function in one's own home where possible and aged care if required.
In Australia, most geriatricians are fellows of the Royal Australasian College of Physicians, with the initials FRACP after their name. They have often completed at least 8 years of post-medical school training.
Some older adults can have multiple chronic conditions and thus have complex health needs. They might have many medical problems and use a range of different medications that require the input of various medical specialists. In such circumstances, geriatricians are the general physicians for the older patient and deal with issues that cross over with cardiology, neurology, rheumatology, renal medicine, respiratory medicine, gastroenterology and even psychiatry. They may seek more specific review from such specialists if required.
What conditions do geriatricians treat?
Geriatricians often deal with people who have multiple conditions and thus complex health needs. They might help with the management of:
dementia and other cognitive problems
cognitive assessments
problems with mobility and frailty
fall prevention
incontinence
nutrition
medication reviews and optimisation
medical assessments before surgery
Rehabilitation
Diabetes
Chronic heart issues
Early renal issues
other medical issues
A geriatrician will likely create a management plan for the patient that accesses other services in the community that may help with maintaining independence and best possible function.  Such services may include:
Physiotherapy
Occupational therapy
Speech pathology
Exercise physiology and rehabilitation
My aged care or aged care assessment team
Geriatricians work in hospitals, clinics and residential aged care facilities. They might also visit people in their homes.