At Hunters Hill Medical Practice, we believe that it's people who make our practice. That's why we offer our patients a great range of Australian – trained, male and female General Practitioners (GPs) to choose from.
As an accredited medical practice, we're passionate about high quality healthcare. Hunters Hill Medical Practice is the current recipient of the prestigious AGPAL Chair General Practice Award, a once every 3 year national award that recognises quality and is awarded by the accreditation body.
Our team of Hunters Hill doctors have interests in many facets of healthcare, including General Medicine, Chronic Disease Management, Men's Health, Women's Health, Paediatrics, Childhood Vaccinations, Travel Medicine and Family Planning.
Our practice also provides specialised  services including Physiotherapy, Psychology (adult and children), Podiatry, Audiology and Dietetics. We also have visiting specialist medical practitioners in Orthopaedic Surgery, Vascular Surgery, Plastic Surgery, Gastroenterology and Paediatrics.
Need an appointment? Call 02 9817 2080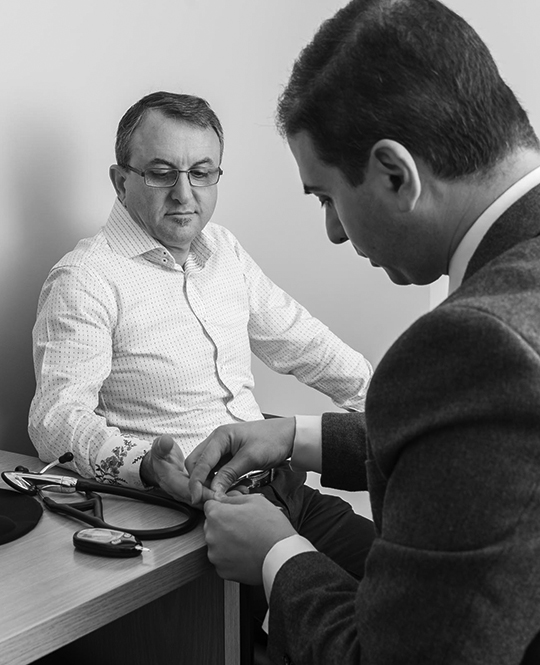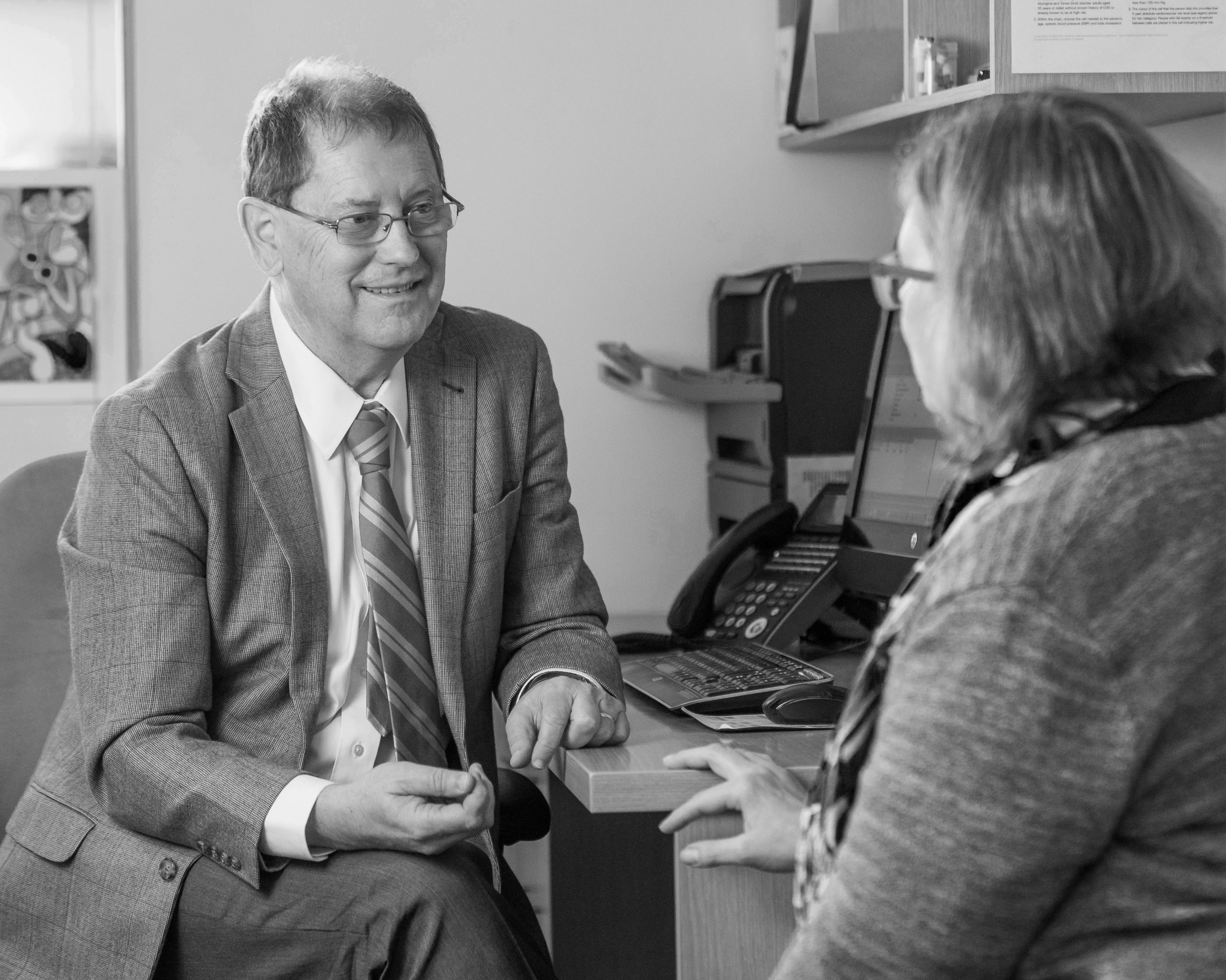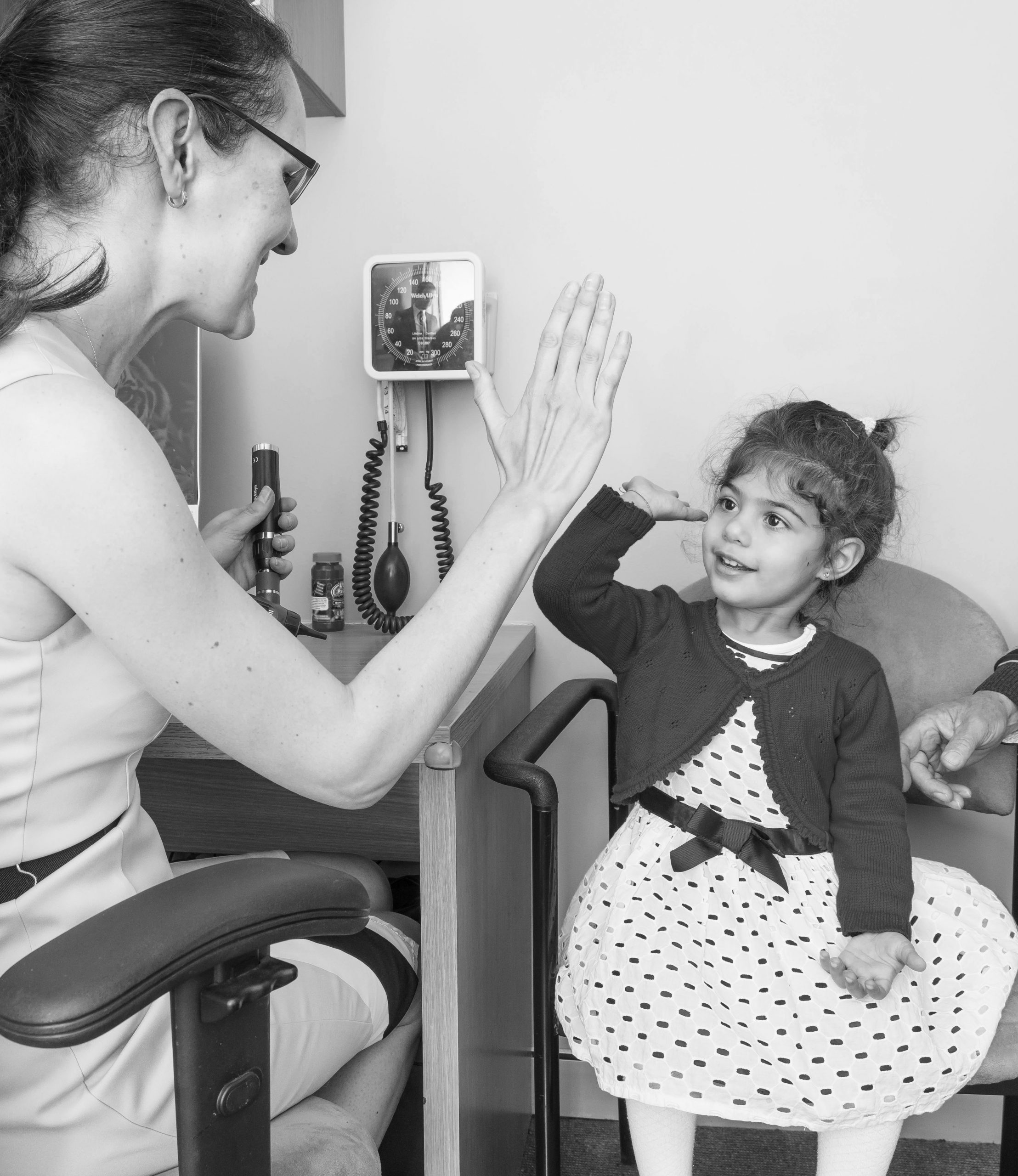 All doctor consultations at Hunters Hill Medical Practice are strictly by appointment.
To make an appointment, simply call 02 9817 2080, or book online [web team to insert link].
If your regular doctor is not available on your preferred day, you are welcome to see another doctor in the practice. Wherever possible, we recommend booking ahead of time to make sure that you see your preferred doctor.
Standard consultations
Standard consultation times are usually about 15 minutes. This is usually long enough to discuss a single medical issue. If you have several issues that you wish to discuss, please book a longer consultation.
Longer consultations

If you wish to discuss several issues, or would like to make a family appointment, just have a quick chat to our reception staff. They will be happy to make a longer appointment for you. Appointments for full health checks, mental health plans and some medical procedures usually require a longer consultation. If you are unsure, please ask at reception.
New patients
Are you new to Hunters Hill Medical Practice? Some of our doctors are happy to take on new patients, and we look forward to welcoming you. If you haven't visited us before, it's a great idea to arrive 10 minutes early so you have time to fill out your paperwork. You can also choose to fill out your forms ahead of time. We've included them below to make it easy for you.
Doctors
Monday
Tuesday
Wednesday
Thursday
Friday
Saturday
Aged Care:
Dr Charbel Badr
AM

PM

AM

PM

AM

PM

AM

PM

1-2 per month
Group Homes Australia
Dr Andrew Bowes
AM

PM

AM

PM

AM

PM

AM
1-2 per month
Ashburn House

Marist Brothers

Dr Anthony Keane

PM

AM

PM

AM

PM

1-2 per month
Montefiore

Hunters Hill Lodge

Hunters Hill Village

Dr Janice Newton
AM

AM

PM

AM
1-2 per month
Montefiore
Dr Kylie Ozen
AM

PM

AM

PM

PM

AM

PM

1-2 per month
Gladesbay Gardens

St Anne's Aged Care

St Joseph's Aged Care

Dr Leo Tam
AM

PM

AM
AM

PM

AM

PM

1-2 per month
Ashburn House

Dr Katherine Turner
AM

PM

AM
AM
1-2 per month
Montefiore
Dr Victoria Wilkinson
AM

PM

AM

PM

PM

1-2 per month
IRT Woolwich

Montefiore

Dr Suhanthy Raj
AM

AM
1-2 per month
St Anne's Aged Care

St Joseph's Aged Care

Dr Jade Tsen

AM

PM

PM
1-2 per month
Montefiore
Dr Clare Boerma

Alternate Saturdays
Please Note – Days and hours on the roster above may vary. Please call us on 9817 2080 for the most up to date schedule.