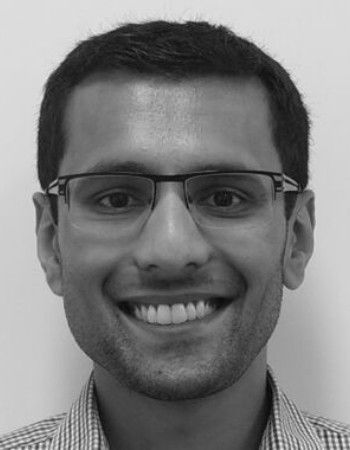 Dr Akshay Athavale
B.Pharm (Hons 1), MBBS, MMed (Clinical Epidemiology), FRACP
Nephrologist (Renal Physician) and Clinical Pharmacologist
Dr Akshay Athavale is a Nephrologist and Clinical Pharmacologist based in Sydney. Akshay completed his medical training at the University of Sydney, and the completed his fellowships in Clinical Pharmacology and Nephrology at Royal Prince Alfred Hospital and Concord Hospital.
Akshay is passionate about education, and knows the importance of both structured and self-directed education. He is actively involved in research and training.
Dr Athavale is available at Hunters Hill Medical Practice Weekly on a Wednesday Morning.
To make an appointment with Dr Athavale, please call 02 9812 3967
More about Nephrologist(Renal)
A Renal Physician also known as a Nephrologist is a medical specialist who focuses on the treatment of diseases that affect the kidneys and related structures. The kidneys are important for waste removal, fluid management, maintain appropriate electrolyte balance, hormones and blood pressure.
Renal Physicians / Nephrologists will train for at least 8 years after medical school. They are highly experienced in managing a range of medical conditions but have a special focus on the kidneys. Clinical pharmacology is also relevant here as a good understanding of this is essential in nephrology with so many medications processed and excreted through the kidneys.
Common Conditions treated by a  nephrologist
A Nephrologists may be involved in the investigation, diagnosis and management of the following conditions.
Haematuria, blood or protein in urine
chronic kidney disease(CKD)
Renal Calculi / kidney stones
kidney infections/ pyelonephritis
kidney swelling due to glomerulonephritisor interstitial nephritis
kidney cancer
polycystic kidney disease
hemolytic uremic syndrome
renal artery stenosis
nephrotic syndrome
end-stage kidney disease
Renal transplants
kidney failure, both acute and chronic
Dialysis
high blood pressure
diabetes
heart disease
autoimmune conditions, such as lupus
Medication management especially in the setting of kidney disease
A nephrologist may use a combination of blood and urine tests as well as imaging studies such as ultrasound and CT scans to help diagnose your conditions. More complex tests may include, contrasts testing and kidney biopsies (in more serious occasions).
While a nephrologist focused on the medical causes and management of kidney diseases, a urologist will often focus on the surgical options. There is some overlap between the two specialties, but both work closely together.