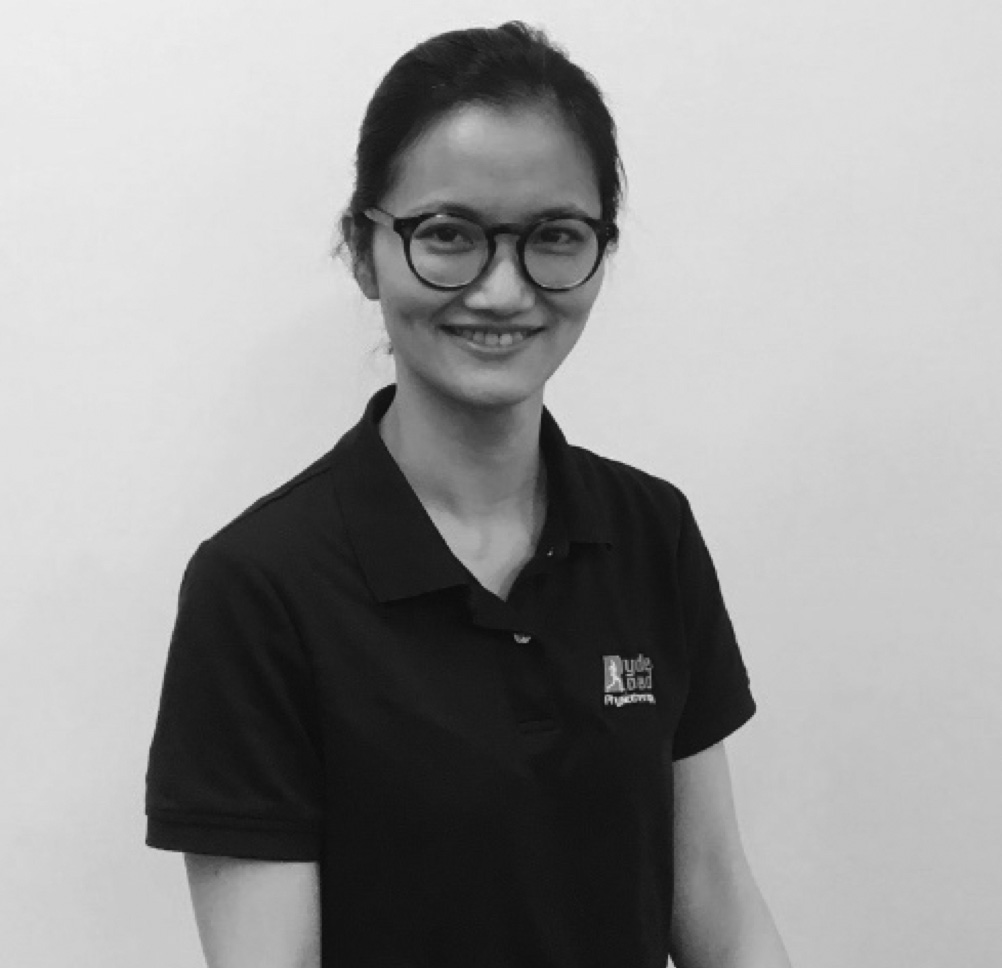 Nancy Ho

BAppSc(Phty) MMsk SpPhty
PHYSIOTHERAPIST
Nancy Ho is a certified Musculoskeletal and Sports Physiotherapist with over 15 years of private practice experience.
In her career, Nancy has gained vast experience in the assessment and management of sports and musculoskeletal injuries. Nancy has a strong interest in treating lower back pain, women's health issues and is a Level 4 DMA Clinical Pilates Instructor.
Nancy has worked as a Sports Physiotherapist with Bankstown Soccer Club (NSW Premier League) and other Soccer Super League clubs, UNSW AFL, UNSW Judo and Eastwood Rugby Union Club. Nancy also worked at the Pan-Pacific Masters Games in 2007.
Nancy has completed further study in dry needling and western acupuncture, muscle energy techniques, Mulligan's treatment method, core stability training and golf performance.
In her early career Nancy worked in various large teaching hospitals and acquired experience in treating musculoskeletal, orthopaedic (pre-operative and post-operative rehabilitation), neuro-rehabilitation, casting and splinting (fractures, hand, fingers injuries, contractures). She has been the lead physiotherapist at Hunters Hill for over 10 years.
Nancy is available at Hunters Hill Medical Practice Mondays through to Saturdays.
To book an appointment, please call: 02 9817 2080
Website: www.ryderoadphysio.com.au
Maeve Walsh
PHYSIOTHERAPY
Maeve graduated from the Royal College of Surgeons in Ireland in 2020, with a degree in Bachelor of Science (Hons) in Physiotherapy. She has 3 years of postgraduate experience working in a variety of settings including private practice, pre/post operative orthopaedics, neurological rehabilitation, and specialist palliative care. Maeve identifies that a person-centred approach/education are integral components in optimising physiotherapy assessment/treatment. Maeve will work with patients to set and reach their goals. Maeve has recently moved to Australia and is looking forward to pursuing a career in physiotherapy in Sydney, while exploring the country in her time off and getting to know new people.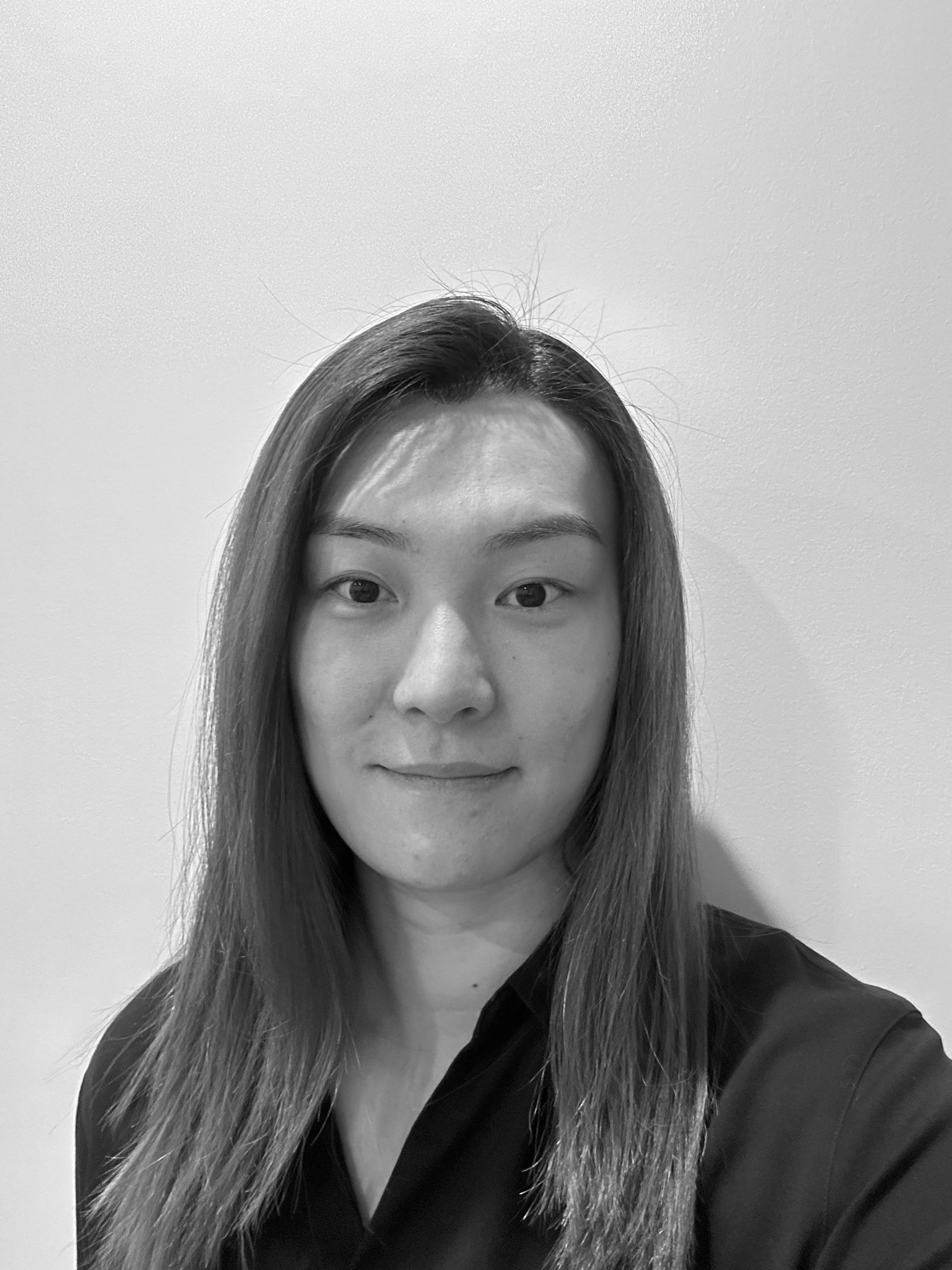 Since graduating from The University of Sydney, Jenny has gained experiences in predominantly private practices and aged care facilities in and around Sydney treating acute, chronic and complex musculoskeletal conditions and sporting injuries. She also works as a temporomandibular joint (TMJ) physiotherapist in a multidisciplinary team. Jenny has continued to further her knowledge base with completion of the following courses: Mulligan concepts, Dry Needling, Sports Physiotherapy and Watson's Headache Approach, and DMA Clinical Pilates . Outside of work, Jenny enjoys training Brazilian Jiu-Jitsu and walking her 14 year old dog.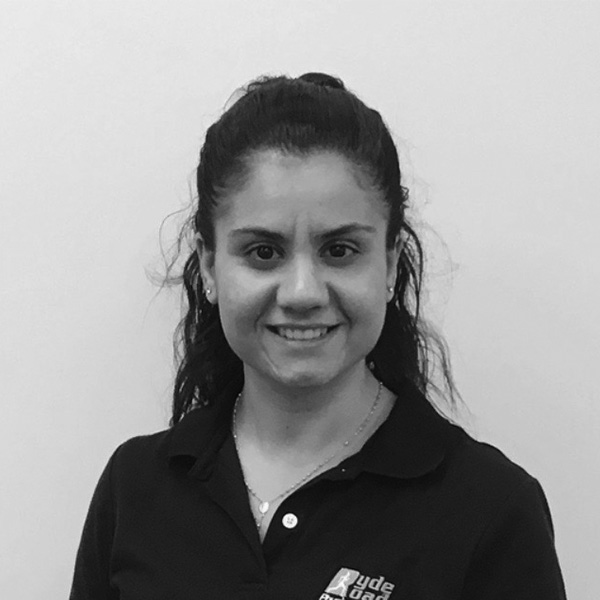 Camelia Taouk
BAppSc(Phty)(Hons)APAM
PHYSIOTHERAPY
Camellia Taouk graduated from the University of Sydney in 2014, with a Bachelor of Applied Science in Physiotherapy (Class I Honours). She was awarded the Mack Boots Award for the highest overall mark in Honours. Camellia has published in the journal of Physical Therapy Reviews, 2016 edition, titled: Clinical and Radiological assessment of the cervical extensor muscles in people with neck pain. A narrative review.
Following graduation, she worked at Royal Prince Alfred Hospital, providing care for a variety of patients including musculoskeletal, orthopaedics, hydrotherapy, cardiothoracic, intensive care, and neurological/general rehabilitation. This broad range of experience gave Camellia an invaluable base and strong physiotherapy foundation.
Camellia has an interest in both musculoskeletal and sports injuries, which stems from her interest in participating in all things outdoors. She has a strong approach to combining manual therapy skills to match accurate exercise prescription. With a focus on injury prevention and sport/workplace specific rehabilitation, Camellia creates individualised management plans, ensuring she achieves the goals of her patients and maximises their confidence and understanding.
Camellia is a current member of the Australian Physiotherapy Association and WorkCover accredited. She has completed the DMA Unit A Clinical Pilates course as well as the APPI Level 1 Pilates Matwork course, Level 1 Sports Physiotherapy course and sports taping course. She is currently obtaining further qualifications in dry needling to further enhance her physiotherapy skill set.
Camellia is fluent in Arabic.
Camellia is available at Hunters Hill Medical Practice on Tuesdays and Fridays.
To book an appointment, please call: 02 9817 2080
Website: www.ryderoadphysio.com.au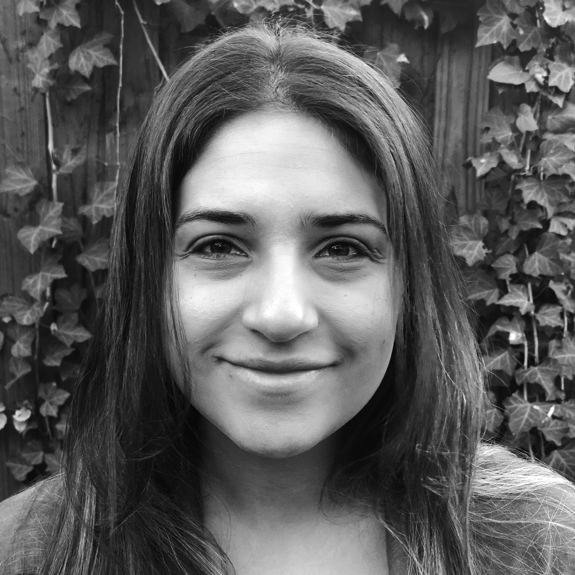 Monica Marcos
PHYSIOTHERAPY – WOMEN'S HEALTH FOCUS
Having graduated from LaTrobe University in Melbourne 8 years ago, Monica's passion for optimising the wellbeing of others has grown exponentially. As detailed below, her special interests include, but are not limited to, Women's Health, clinical pilates and the management and treatment of persistent pain.
Women's Health has become an important part of Monica's career. She has completed multiple courses to further her knowledge and is able to treat pre and postnatal women with musculoskeletal issues or pelvic floor related issues, women with prolapse, urinary urgency, urinary or bowel incontinence and pain. Monica deals with these cases with sensitivity and care. Having had two children of her own, she is respectful and can empathise with her patients surrounding such issues.
Her journey led her to work in private practice.  Monica has completed musculoskeletal courses to further develop her skills including, but not limited to, clinical pilates and dry needling. From there her path led to enhancing her knowledge on persistent pain, and ways to educate and treat chronic pain in a wide range of patients.
Monica feels it is paramount to empower the patients she works with and discover what an individual can do. She feels the science of the brain is a valuable and infinite tool with the ability of creating new pathways with newly learned skills to enhance people's quality of life, inspite of the issues they may face along the way.
Having moved to Hunters Hill this year, Monica is enjoying getting to know the local community through her time spent with her daughters. She enjoys yoga and high intensity exercise, gardening as well as spending quality time exploring with her family.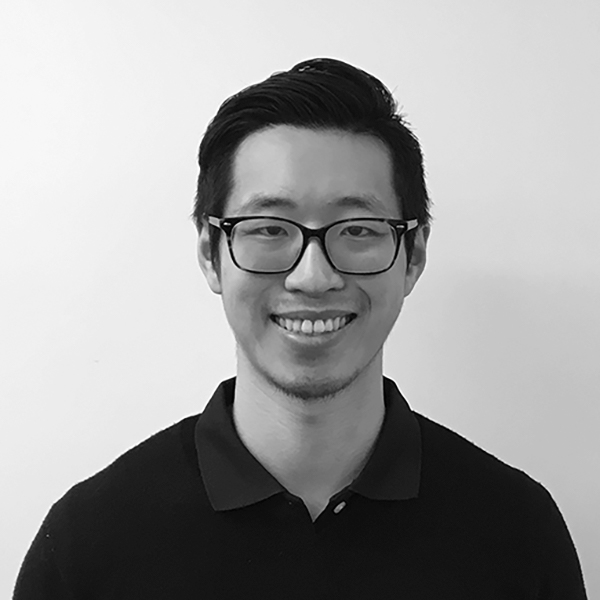 Jordan Yum
B.Sc (Biomedical Physiology & Kinesiology), M.PHTY
BCRPA Personal Trainer, FMS Coach
PHYSIOTHERAPY
Graduated from a Masters of Physiotherapy at the University of Sydney in 2020, after completing a Bachelor of Science with a major in Biomedical Physiology & Kinesiology at Simon Fraser University in Canada, graduating in 2017.
Jordan has a strong exercise background, being a Personal Trainer and FMS coach, and has been coaching and treating a diverse range of clientele. With experiences related to SFU American Football Varsity Team, Osteoporotic Population, Older Adults, Youth, Special Population (Cardiac, Neurological, Diabetics) and General Health and Fitness.
Jordan has certifications in DMA Pilates and muscle energy technique and has further studies in spinal and pain physiotherapy (Part A) and strength and conditioning. Outside of work, he enjoys running, hiking, sports (basketball, soccer, American football), hitting up the gym, and relaxing with friends.
Physiotherapy uses physical techniques to improve movement, reduce pain and stiffness, speed up the healing process and increase people's quality of life.
Physiotherapists help people to get the most out of life. Physiotherapists are trained to assess their client's condition, diagnose the problem and devise a treatment plan that takes into account their clients lifestyle, activities and general health.
They help their clients recover from injury, reduce pain and stiffness, increase mobility and prevent further injury.
Services that a physiotherapist can provide include:
Exercise programs to improve mobility and strengthen muscles
Joint manipulation and mobilisation to reduce pain and stiffness
Muscle re-education to improve control and balance
Airway clearance techniques and breathing exercises
Soft tissue mobilisation (massage)
Acupuncture and dry needling
Hydrotherapy (usually in a heated pool)
Assistance with use of aids, splints, crutches, walking sticks and wheelchairs to help you move around.
Physiotherapists can also help with:
Sports – related and musculoskeletal injuries
Muscle, ligament, bone, joint pain (sprain, strain)
Back and neck pain
Shoulder pain and dysfunction and upper limb pain
Sacroiliac joint (SIJ) and pelvic girdle pain
Hip and groin pain
Knee and lower leg pain
Headaches
Whiplash associated disorders (MVA)
Work ' related injuries
Overuse injuries
Women's health issues (pelvic floor muscle weakness and incontinence)
Pre and post-natal related pain and mastitis from breast feeding.
Physiotherapy is more than just musculoskeletal support. Physiotherapists extend their care to chronic health impacts, like heart disease and diabetes, and lesser-known pelvic floor issues. They're experts in helping to reduce the alarmingly common health and safety issues associated with working in labour intensive industries, preventing injury as well as getting people back to work quickly and safely.
As first contact practitioners, you don't need a doctor's referral to see a physiotherapist. Physiotherapists, doctors (GPs, Orthopaedic surgeons, sports physicians), and other health professionals will often work as part of a team to plan and manage treatment for a specific condition.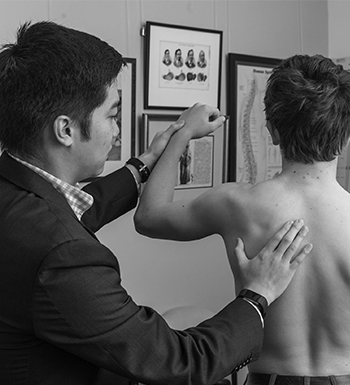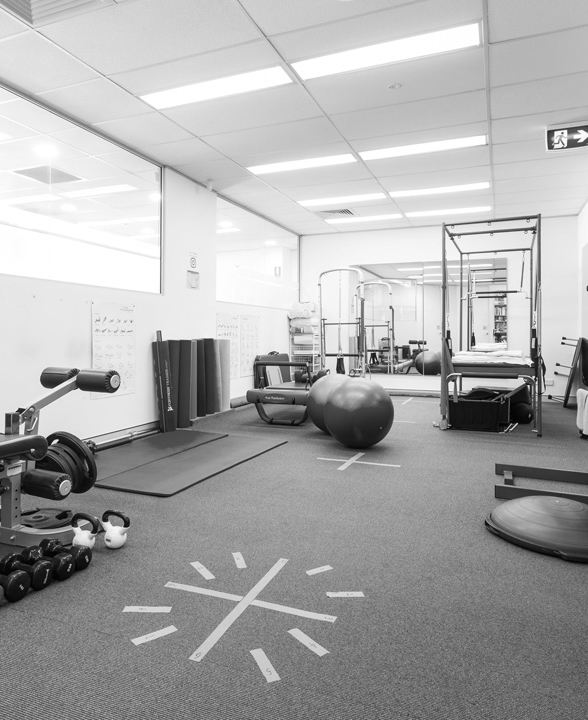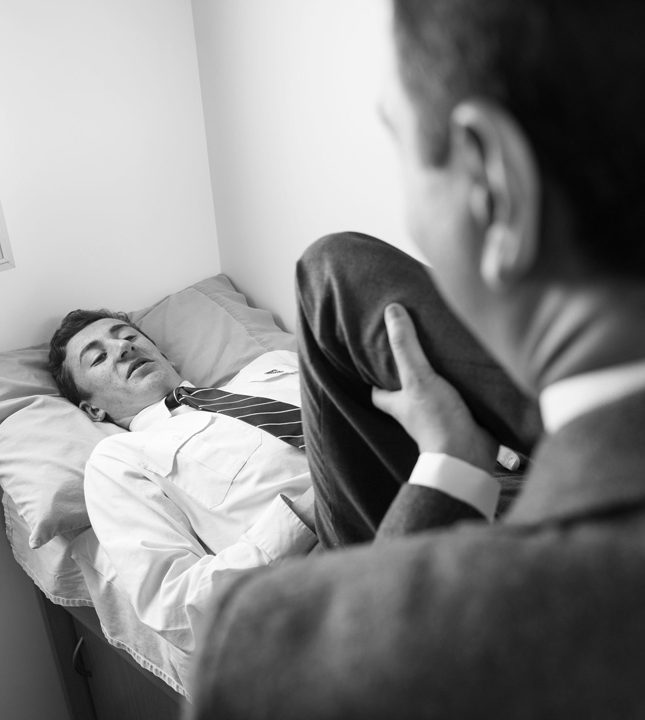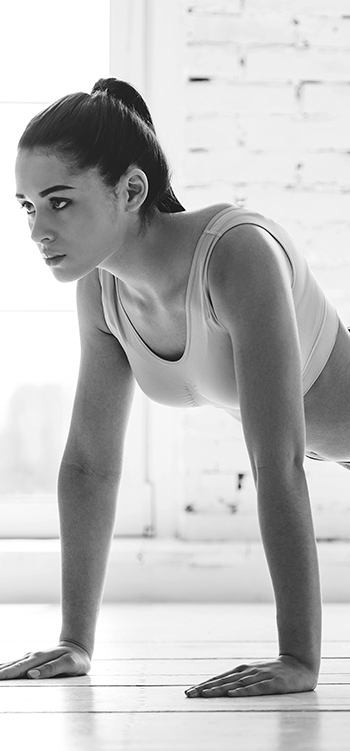 Clinical Pilates is a modified form of therapeutic exercises used by Physiotherapists to assess and assist in the rehabilitation and prevention of musculoskeletal injury. Clinical Pilates is the merging of the traditional Pilates method with the evidence-based approach of Physiotherapy.
The basis of Pilates exercises are: to encourage efficiency and sub-maximal muscle control by using resistance (spring-loaded) and movement, to facilitate both deep and global stability muscles thus creating a stable, controlled pelvic and shoulder. Functional and dynamic movements are incorporated in Clinical Pilates to mimic and facilitate the connection between the shoulder and pelvic girdles.
Clinical Pilates has been proven to be highly effective in the management and prevention of low back pain, functional strengthening for sports and work activities.
If you are interested in commencing Pilates for your injury, if not done so already, it is essential to have a review with the Physiotherapist to assess the suitability of a lumbo-pelvic stability program for you.
As Clinical Pilates is keyed to an individual, in comparison to the generic form, classes are run in small groups of no more than four people per class to ensure matched exercises are done properly. It is recommended to wear loose comfortable clothing for these classes. Health insurance can cover some of these classes.
Call Us on 02 9817 2080 to book an appointment today!