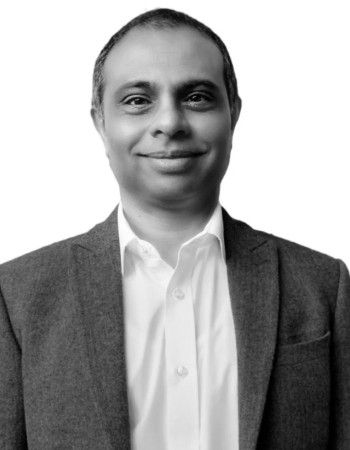 Dr Sumanth Nagabushan
MRCPCH MBBS FRACP
GENERAL PAEDIATRICIAN
Dr Sumanth Nagabushan trained in both General Paediatrics and Paediatric Oncology within the Sydney Children's Hospital Network. He currently works as a paediatric oncologist at the Kids Cancer Centre, Sydney Children's Hospital.
Prior to his move to Australia, he was a paediatrician in Oxford, UK following training in general and community paediatrics, neonatology, paediatric cardiology, and neurology in the London and Oxford speciality rotational programs of the National Health Service, United Kingdom. His primary medical qualification was from India.
His 20-year post graduate medical experience enables looking after babies and children with a range of common and complex clinical childhood problems, in a safe, evidence-based and family-centred manner.
He is passionate about education and is a Conjoint Lecturer in the University of New South Wales and an accredited RACP Clinical Supervisor for trainees. Sumanth's research interests are childhood cancer and precision medicine for brain tumours.
Fellowships and Qualifications:
FRACP: Fellow of the Royal Australasian College of Physicians (General Paediatrics and Paediatric Oncology)
Clinical fellowships in general paediatrics, paediatric oncology and paediatric clinical genetics, Children's Hospital at Westmead, Sydney Australia
Research fellowship in neuro-oncology and precision cancer medicine, Sydney Children's Hospital, Sydney Australia
MRCPCH: Membership of the Royal College of Paediatrics and Child Health, UK
MBBS: University of Mysuru, India
Dr Nagabushan is available at Hunters Hill Medical Practice on a monthly basis
To make an appointment with Dr Nagabushan, Please call 9817 2080
A paediatrician is a medical doctor with special training and skills in the diseases and illnesses that affect the health and development of babies, children and teenagers.
Paediatricians have focused on the many different conditions and illnesses that can affect children's health, welfare, behaviour and education. They also understand how different illnesses and conditions relate to each other.
Your child might see a paediatrician if your GP wants a specialist opinion about your child's health and development, or thinks your child needs specialised care and treatment.
A paediatrician can help with further assessment and treatment of:
If you think your child needs to see a paediatrician, visit your GP first and discuss your concerns with them. You will usually need a GP referral to see a paediatrician.
To make the most of your visit to the paediatrician, take some time to prepare:
Write down the reason for your visit and your concerns
Write down all the questions you want to ask
Make a list of any medications your child is taking, including complementary or alternative therapies. Include the dose (how much medicine) and how often your child takes it
If you have a baby, take their health record booklet, which includes information from their Maternal and Child Health checks.
After your visit, your paediatrician will often send a letter back to your GP outlining their plans for the management of your child.