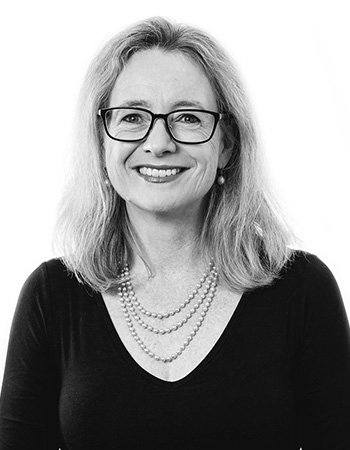 Professor Lucy Morgan
B Med PhD FRACP
ADULT RESPIRATORY AND SLEEP PHYSICIAN
Professor Lucy Morgan is an adult respiratory and sleep physician. Lucy is a proud graduate of the University of Newcastle, trained at Concord Hospital and completed a PhD in chronic lung disease at the University of Sydney.
Her clinical practice covers a wide range of lung problems including airways diseases (asthma and COPD, bronchiectasis), pulmonary fibrosis, lung infections and lung cancer. Lucy is committed to a multidisciplinary approach to respiratory health care and has strong links to other clinicians.
Lucy has academic appointments at Macquarie University and Sydney University with a strong interest in teaching and training junior doctors and lung researchers throughout the Macquarie University Hospital, Nepean Hospital and Concord Hospital Clinical Schools. Lucy has a very active clinical research portfolio. She is chair of the Australasian Bronchiectasis Consortium and the clinical lead for the Australian Bronchiectasis Registry project. She is currently the president of the NSW TSANZ , is a Director of Lung Foundation Australia, a member of the Australian Lung Cancer Trials Group and Director of Research for the Nepean Lung Cancer Group. She is widely published and an invited speaker at National and International conferences.
Dr Morgan is available at Hunters Hill Medical Practice Monthly on a Wednesday Morning.
To make an appointment with Dr Morgan, Please call 9812 3967
More about Respiratory Physicians
A Respiratory Physician is a medical professional who specialises in diagnosing, treating and preventing conditions and diseases affecting the respiratory (breathing) system.
Respiratory diseases affect the nose, nasal passages, sinuses, throat, larynx, trachea (windpipe), lungs, chest wall, diaphragm and pulmonary circulation (circulation of the blood through the lungs).
Generally Respiratory Physician see patients whom have medical conditions affecting their lungs or other parts of the respiratory system, these medical conditions could include:
Asthma
Chronic Bronchitis
Breathing Related Sleep Disorders
Cystic Fibrosis
Emphysema
Sleep Apnoea
Diseases or Cancer of the Lungs
Chronic Coughing
They can also assist in doing lung function testing, emergency ventilation, insertion of catheters or stents to drain or keep airways open and bronchoscopy (camera into the lungs).