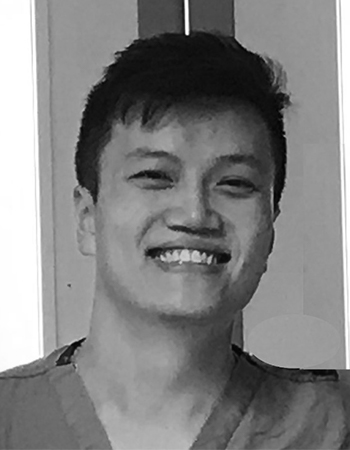 Dr Matthew Kim
MBBS MMED FRACP
GASTROENTEROLOGIST
Dr Matthew (Bong Sik) Kim is a consultant Gastroenterologist at North Shore Private Hospital and a Staff specialist in Gastroenterology at St Vincent's Hospital Sydney. He specialises in advanced endoscopies including gastroscopy, colonoscopy, complex polypectomy, endoscopic ultrasound, ERCP, radiofrequency ablation and balloon enteroscopy. He also has special interest in early detection and endoscopic management of oesophageal, gastric, colonic and pancreatic cancer.
Dr Kim graduated from the University of New South Wales in 2010 and completed his physician and Gastroenterology training at Royal North Shore Hospital and Concord Hospital. After his admission to the Royal Australasian College of Physicians, he moved to Addenbrooke's Hospital in Cambridge, UK, in 2019 to complete a Senior Clinical Fellowship in Endoscopic ultrasound. He then undertook an Advanced Therapeutic Fellowship at one of the World Endoscopy Organization Centres of Excellence at St Michael's Hospital in Toronto between 2020 and 2021. During this time he was awarded his Masters of Medicine by The University of Sydney in Clinical epidemiology. He is a member of the Gastroenterological Society of Australia (GESA) and American Society of Gastrointestinal Endoscopy (ASGE).
He is dedicated in ensuring that patients have a comprehensive understanding of their condition and the individual needs of the patient and their family are considered for all aspects of their care.
Dr Kim is available at Hunters Hill Medical Practice once a fortnight on Tuesday afternoon and on the alternate fortnight on a Wednesday morning.
To make an appointment with Dr Kim, please call 02 9906 8973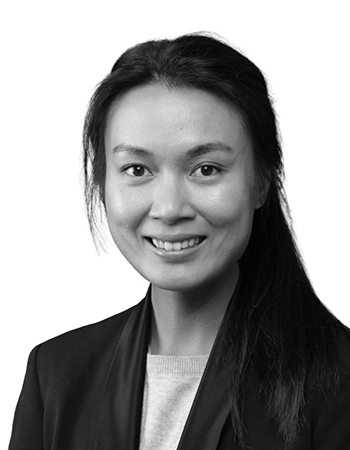 Dr May Wong
MBBS, FRACP, MMED (CLI EPI), MRCP(UK), PHD
GASTROENTEROLOGIST
Dr Wong is a gastroenterologist from Sydney. She has a broad range of interests in gastroenterology. She investigates and manages all gastroenterology conditions including functional gut disorders, bowel cancer screening, liver disease and inflammatory bowel disease.
She is dedicated to improving the health outcomes of patients and their families by providing medical care with a holistic and caring focus. She values the importance of communication and takes a compassionate, caring and attentive approach with her patients. She takes time to listen to her patients. She explains medical conditions, procedures and treatments comprehensively  so patients and families have a good understanding of their health issues – often contacting them between appointments.
Dr Wong was born and raised in Sydney. She studied medicine at the University of New South Wales. Following this she completed physician training at Royal Prince Alfred Hospital where she continued her specialist gastroenterology training. She completed her fellowship in Melbourne at Royal Melbourne Hospital and The Alfred.
She has a passion for research and evidence based care. She completed her PhD at the University of Sydney looking at a novel agent in chronic disease in 2020. Her research has been presented both nationally and internationally and has led to multiple peer reviewed publications. She was also awarded a Masters of Medicine. She is actively involved in undergraduate and postgraduate medical training and is a Senior Lecturer at the University of Sydney. Dr Wong is currently a Staff Specialist at Royal North Shore Hospital.
She specialises in the diagnosis and management oesophageal conditions and reflux symptoms. She performs oesophageal manometry and pH studies to direct therapy and management of these symptoms.
Conditions managed
Bowel cancer screening and polyp surveillance
Functional gut disorders
Irritable Bowel Syndrome
Chronic constipation
Chronic diarrhea
Nausea and vomiting
Chronic abdominal pain
Oesophageal conditions
Reflux symptoms
Eosinophilic oesophagitis
Suspected achalasia
Dysphagia
Rumination Syndrome
​
​Inflammatory bowel disease
Ulcerative colitis
Crohn's disease
Coeliac disease
Liver disease​​
​Procedures performed
Gastroscopy/Endoscopy
Colonoscopy
Oesophageal manometry and 24hr pH impedance studies
Dr Wong is available at Hunters Hill Medical Practice once a fortnight on Thursday afternoon.
He attends both North Shore Private Hospital and the Mater Hospital.
To make an appointment with Dr Wong, please call 02 9051 2000
Website: https://www.drmaywong.com/
More about Gastroenterology
Gastroenterology is the study of the normal function and diseases of the esophagus, stomach, small intestine, colon and rectum, pancreas, gallbladder, bile ducts and liver.
Gastroenterology involves a detailed understanding of the normal action (physiology) of the gastrointestinal organs including the movement of material through the stomach and intestine (motility), the digestion and absorption of nutrients into the body, removal of waste from the system, and the function of the liver as a digestive organ.
It includes common and important conditions such as colon polyps and cancer, hepatitis, gastroesophageal reflux (heartburn), peptic ulcer disease, colitis, gallbladder and biliary tract disease, nutritional problems, Irritable Bowel Syndrome (IBS), and pancreatitis. In essence, all normal activity and disease of the digestive organs are part of the study of Gastroenterology.
A gastroenterologist specialises in and treats diseases that affect the gastro-intestinal tract or gut, such as:
Oesophagitis, gastritis, peptic ulcer disease and duodenal ulceration – all these conditions involve a degree of erosion or ulceration of the lining of the proximal gut generally causing pain, classically a burning, gnawing pain worse after eating
Inflammatory bowel disease like Crohn's disease or ulcerative colitis – these involve ulceration of the lower gut
Liver problems such as hepatitis (inflammation of the liver from many different causes) and liver cirrhosis (scarring again from numerous possible causes)
Malignancy (cancer) and benign (non-cancerous) tumours of the gut – like stomach and bowel cancer
Investigation of bleeding from the gut, or abdominal pain.
Treatment often involves medications which may be prescribed on a short term or long term basis. If an operation is required generally you will be referred to a surgeon.
Some procedures a gastroenterologist performs include:
Endoscopy
Colonoscopy
Biopsy.