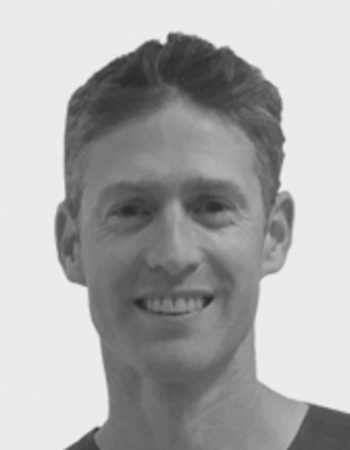 Dr Joseph Issacs
MBBS(Hons)FRACS FAOrthA
ORTHOPAEDIC SURGEON
Dr Joseph Isaacs is an Orthopaedic Surgeon with sub-specialist training in hip and knee surgery and major trauma surgery. His post-fellowship training took place in Brisbane, Bristol and Santa Monica where he learnt advanced techniques in lower limb arthroplasty and complex trauma surgery. He is one of few Australian surgeons trained in pelvic and acetabular fracture surgery.
Dr Isaacs graduated from the University of Sydney Medical Program, being awarded the prestigious Arthur Edward Mills Prize for First Place in the MBBS Honours Program. He was also awarded the Fagan Memorial Prize for Surgery and The Robert Craig Prize for Surgery. His specialist training mostly occurred at Royal North Shore Hospital and Royal Prince Alfred Hospital in Sydney.
He is now actively involved in teaching and education and is the Director of Orthopaedic Training at Royal North Shore Hospital, Sydney and is a Clinical Senior Lecturer at The University of Sydney. His strong research focus is exemplified by numerous international publications and presentations. He has had the honour of presenting his research internationally, most notably at The Annual Meeting for The American Academy of Orthopaedic Surgeons.
Dr Isaacs operates in public and private hospitals with official appointments at The Mater Hospital Sydney, Royal North Shore Hospital and North Shore Private Hospital.
Dr Issacs is available at Hunters Hill Medical Practice once per fortnight.

More about Orthopaedic Surgery
Orthopaedic Surgery is a medical specialty that focuses on the diagnosis, care and treatment of patients with disorders of the bones, joints, muscles, ligaments, tendons, nerves and skin. These elements make up the musculoskeletal system.
An orthopaedic surgeon is a medical professional who specialises in diagnosing, treating, preventing and rehabilitating musculoskeletal injuries and diseases, both surgically and non-surgically, in people of all ages.  The musculoskeletal system includes bones, joints, ligaments, tendons, muscles and nerves. Orthopaedic surgeons use medical, physical and rehabilitative methods as well as surgery.
The types of conditions orthopaedic surgeons might treat include arthritis, cerebral palsy, club foot, congenital disorders, degenerative diseases, infections, musculoskeletal trauma, scoliosis, sports injuries and tumours.
They can perform surgical procedures such as:
Joint replacement
Joint reconstruction
Arthroscopy
Fracture repair
Soft tissue repair
Osteotomy – surgery to correct bone deformity
Rehabilitation of musculoskeletal injuries, including recommending exercises and physiotherapy.