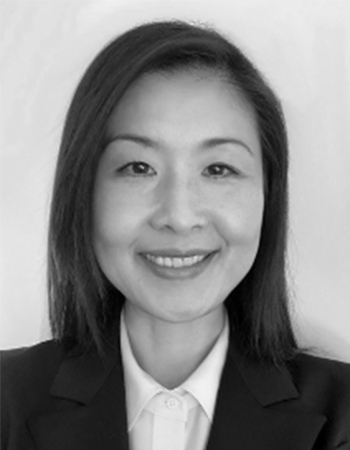 Dr Cherynne (Yuin Mun) Johansson
MBBS DCH(WA) FRACGP FRANZCOG
SPECIALIST GYNAECOLOGIST
I am a specialist gynaecologist with skills in advanced laparoscopic and robotic surgery.
Initially trained as a GP in Western Australia, I practiced in women's health and worked with Family Planning WA before undertaking an Advanced Diploma of Obstetrics and Gynaecology. It was during this Diploma training that I fell in love with the specialty and decided to pursue it as a career.
After completing my training as a specialist Obstetrician and Gynaecologist in Sydney, I realised my true passion was gynaecological surgery. I further developed my skills in advanced laparoscopy through a prestigious and intensive fellowship with the Australasian Gynaecology Endoscopy and Surgery Society (AGES). I trained with Gynaecological Oncologists, Fertility Specialists and Endometriosis Surgeons, providing me with knowledge and skills in a broad range of gynaecological surgery. During this fellowship I also trained in robotic surgery and became the first Gynaecology Fellow in Australia to attain certification as a Da Vinci robotic surgeon.
Having achieved a high level of proficiency in gynaecology, I made the decision to practice gynaecology only so that I may focus on doing what I truly love and in doing so, continue to provide an ongoing excellent standard of care that my patients are accustomed to.
Dr Johansson is available at Hunters Hill Medical Practice every second Friday

To make an appointment with Dr Johansson, please call 02 9054 8988
More about Gynaecologists
A gynaecologist is a specialist trained doctor who has completed extra training through the Royal Australian and New Zealand College of Obstetricians and Gynaecologists (RANZCOG). They manage conditions that affect the female reproductive system such as the uterus (womb), vagina, vulva and ovaries. Common conditions treated include heavy periods, endometriosis and contraception.
Gynaecologists can treat the following conditions:
Uterine fibroids
Endometriosis
Infertility
Pelvic pain
period irregularity
Heavy periods
Painful intercourse
Ovarian cysts
Adenomyosis
Hormonal imbalance
Uterine polyps
Abnormal cervical smears
Uterine prolapse
They can also perform a range of surgical procedures either in their office or in hospital. These can include:
Cervical Screening test (CST) – replaces the old PAP smear and is performed with a speculum in the office
Colposcopy – Colposcopy is performed in rooms using a colposcope, which is essentially a microscope that magnifies the cervix so that abnormal changes can be detected and treated. The procedure is similar to having a cervical smear test and usually takes 10-15 minutes.
Hysteroscopy – hospital day procedure where a thin camera (hysteroscope) is inserted vaginally and passed through the cervix to visualise the internal cavity of the uterus. It can be used for diagnostic reasons or to treat specific conditions.
Laparoscopy – a type of "keyhole surgery", where a camera and other instruments are inserted through small incisions (under a centimetre) in the abdomen. It is used for endometriosis, hysterectomy, prolapse surgery, removal of ovarian cysts, removal of fibroids, division of adhesions (internal scar tissue), tubal ligation, and assessment of pelvic pain and infertility. Compared with traditional open abdominal surgery, laparoscopy means less pain, less scaring, shorter hospital stays and better recovery. These procedures can be performed using surgical robots to allow for more precision, flexibility and control than conventional laparoscopy.
Myomectomy – A surgical procedure to remove fibroids from the uterus.
Hysterectomy – A surgical procedure to remove the uterus which can be done abdominally or vaginally and either laparoscopically or robot assisted.
Prolapse Surgery – various surgical techniques are used including vaginal repair, suspension and fixations.
For more information:
Who is your O&G doctor? — information from the Royal Australian and New Zealand College of Obstetricians and Gynaecologists.
The National Association of Specialist Obstetricians and Gynaecologists (NASOG) has a range of information sheets on gynaecology and pregnancy.