Comprehensive medical specialist and allied health services on site
A paediatrician is a medical doctor with special training and skills in the diseases and illnesses that affect the health and development of babies, children and teenagers.
Paediatricians have focused on the many different conditions and illnesses that can affect children's health, welfare, behaviour and education. They also understand how different illnesses and conditions relate to each other.
Your child might see a paediatrician if your GP wants a specialist opinion about your child's health and development, or thinks your child needs specialised care and treatment.
A paediatrician can help with further assessment and treatment of:
If you think your child needs to see a paediatrician, visit your GP first and discuss your concerns with them. You will usually need a GP referral to see a paediatrician.
To make the most of your visit to the paediatrician, take some time to prepare:
Write down the reason for your visit and your concerns
Write down all the questions you want to ask
Make a list of any medications your child is taking, including complementary or alternative therapies. Include the dose (how much medicine) and how often your child takes it
If you have a baby, take their health record booklet, which includes information from their Maternal and Child Health checks.
After your visit, your paediatrician will often send a letter back to your GP outlining their plans for the management of your child.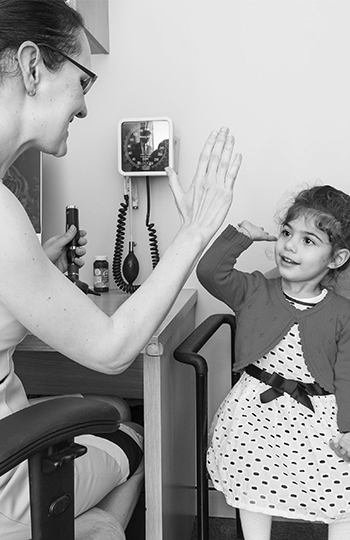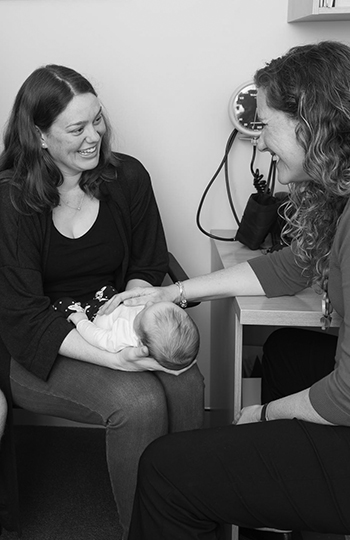 Exceptional Patient Experience
When it comes to caring for yourself and your family, you want the highest level of healthcare available. At Hunters Hill Medical Practice, we offer an exceptional patient experience so you feel comfortable discussing all your health concerns. Our general medical practitioners work closely with our on-site medical specialists, allied health professionals, nurses, pathology collection and support staff and take a collaborative approach to healthcare enabling you to make informed decisions and play an active role in your recovery.
To allow our patients better and more convenient access to essential health services, Hunters Hill Medical Practice features a state-of-the-art treatment room staffed by an experienced team of nurses. We are equipped with the latest medical technology and can assess and treat a number of injuries and non-serious emergency situations.
Memberships & Associations

Delivering the highest standard of healthcare services since 1860, Hunters Hill Medical Practice is with you every step of the way.
Schedule an appointment today. Give us a call or book online.
View 3D tour of our practice