Hunters Hill Medical Practice is a fully accredited clinic providing personalised care to patients since 1860.
With an emphasis on preventative medicine, our practice takes a holistic patient-centred approach to treatment. We focus on the patient as a whole and examine the various factors that can impact their health and wellbeing. Our highly experienced medical practitioners know that it is only by getting to know each patient on a personal level that they can create a treatment plan that achieves the best possible outcome.
At Hunters Hill Medical Practice, we aim to build a healthy community one individual at a time. We aim to provide quality healthcare to all members of our growing community at every stage of life. We believe that healthcare is a lifelong journey and we are committed to supporting our patients every step of the way.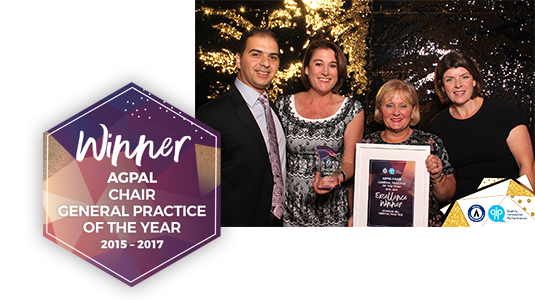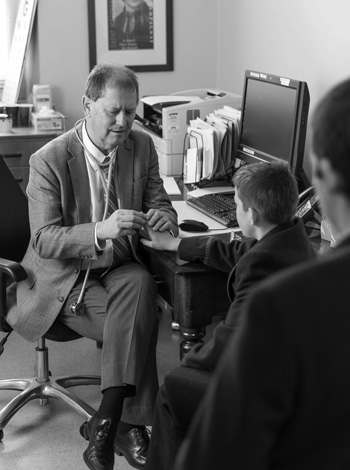 Exceptional Patient Experience
When it comes to caring for yourself and your family, you want the highest level of healthcare available. At Hunters Hill Medical Practice, we offer an exceptional patient experience so you feel comfortable discussing all your health concerns. Our general medical practitioners work closely with our on-site medical specialists, allied health professionals, nurses, pathology collection and support staff and take a collaborative approach to healthcare enabling you to make informed decisions and play an active role in your recovery.
To allow our patients better and more convenient access to essential health services, Hunters Hill Medical Practice features a state-of-the-art treatment room staffed by an experienced team of nurses. We are equipped with the latest medical technology and can assess and treat a number of injuries and non-serious emergency situations.
Memberships & Associations

Delivering the highest standard of healthcare services since 1860, Hunters Hill Medical Practice is with you every step of the way.
Schedule an appointment today. Give us a call or book online.
View 3D tour of our practice
Multi-disciplinary Healthcare Team
Hunters Hill Medical Practice has a multi-disciplinary healthcare team conveniently located on site to support our patients in their health needs, including:
General Medicine and Health Management: For all conditions affecting our patient's health including regular health check-ups with a focus on preventative health strategies.
Chronic disease management: Our multi-disciplinary team creates management plans for a broad range of chronic diseases such as asthma, arthritis, cancer, cardiovascular disease, diabetes and other complex conditions
Men's Health: Check and treatment for common male health conditions affecting men of all ages.
Women's Health: Comprehensive women's health services and preventative checks for women of all ages including shared antenatal care and family planning.
Home and Aged care visits: For those too unwell to attend the practice.
Paediatrics: We prioritise the diagnosis and treatment of diseases and illness that affect the health and development of babies, children and teenagers and provides childhood vaccinations to protect children from illness.  Our practice also provides onsite medical care and services to the students of St Joseph's College.
Mental Health: Our healthcare team provides diagnosis and treatment services for a wide range of mental health issues and our supported by our onsite psychologists.
Travel Medicine: We are an accredited Yellow Fever Vaccination Centre and stock a comprehensive range of travel vaccines.
Mole Mapping: We partner with Molemap to offer comprehensive checks, photography and the latest in skin cancer diagnosis technology to provide specialist diagnosis and treatment advice.
Corporate Health: We provide corporate employer health checks, skin cancer screening and executive health checks.