HHC Mayor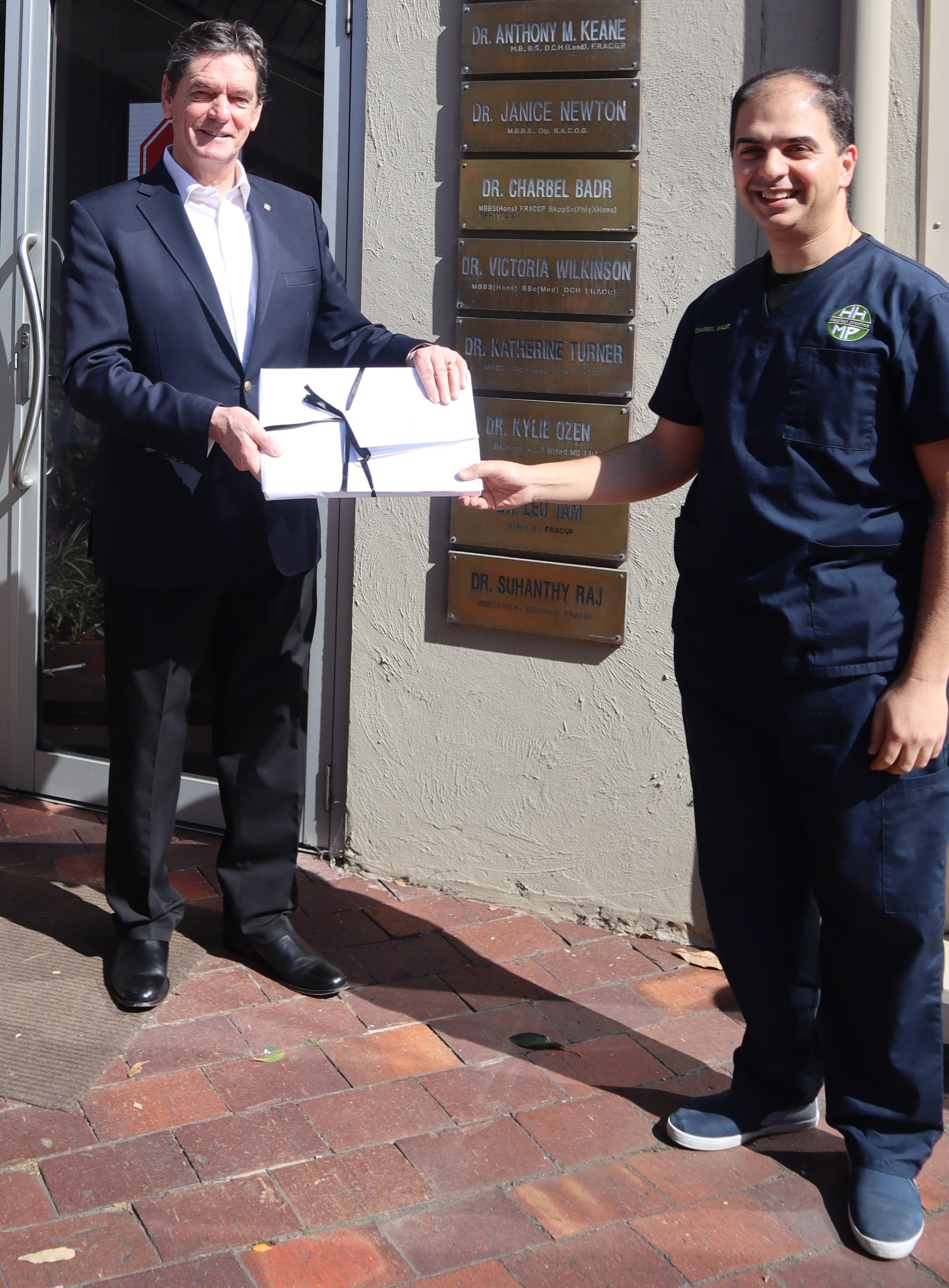 Despite Telehealth, COVID-19 has shown the importance of access to local health services
On Friday the 4th of September Hunters Hill Council Mayor Mark Bennett presented Hunters Hill Medical Practice and other local health services such as pharmacies and allied health certificates of appreciation. This was in recognition of these services remaining open at the early stages of the COVID-19 pandemic.
Hunters Hill Medical Practice has remained open throughout the entire period of the COVID-19 pandemic. We were ready for the lock-down having started preparations in January. We set up a COVID-19 isolation room, increased our stock of personal protective equipment, ordered extra flu vaccine and set in motion appropriate protocols. Such preparations allowed us to see patients safely and also provide assistance to other local health services when they needed it. Instead of reducing capacity, we have adapted some services and added extra services to better serve the community.
We recognise the importance of access to local health services especially for the frail and mobility disadvantaged. Throughout the pandemic we have offered a combination of surgery consultations, telehealth and home visits to make sure that any patient who needs care is able to access it.
Both Hunters Hill Council and Hunters Hill Medical Practice have a long and proud local history as longstanding institutions of the local community. We have often worked together on disease prevention and education initiatives. In Hunters Hill Council, we have always had a community minded organisation and an excellent partner. We wish to thank the Mayor, all Councillors, the General Manager and all HHC Staff for their support over the years and especially during the COVID-19 period. Lastly, we would like to specifically recognise and thank the council staff who do the day to day roles that keep our community functioning.