Comprehensive medical specialist and allied health services on site
Family Medical Center
Hunters Hill Medical Practice is the definition of a family medical practice, having continuously served the community since the 1860s. Our doctors often look after multiple generations of the same family and some of our patients have been with us for well over 50 years.
As an accredited medical practice, we're passionate about high quality healthcare. Hunters Hill Medical Practice is the current recipient of the prestigious AGPAL Chair General Practice Award, a once every 3 year national award that recognises quality and is awarded by the accreditation body.
Our team of Hunters Hill doctors have interests in many facets of healthcare, including General Medicine, Chronic Disease Management, Men's Health, Women's Health, Paediatrics, Childhood Vaccinations, Travel Medicine and Family Planning.
Care for the whole family in one accessible location.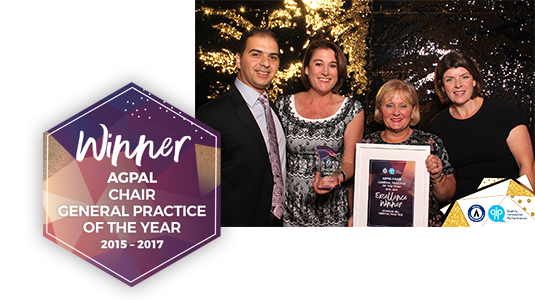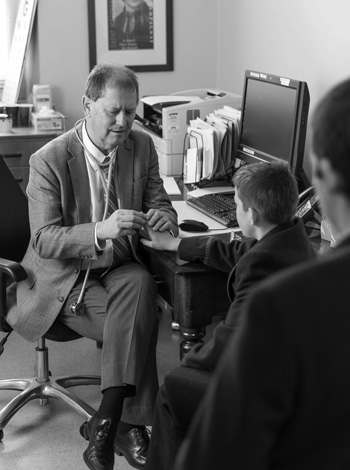 Exceptional Patient Experience
When it comes to caring for yourself and your family, you want the highest level of healthcare available. At Hunters Hill Medical Practice, we offer an exceptional patient experience so you feel comfortable discussing all your health concerns. Our general medical practitioners work closely with our on-site medical specialists, allied health professionals, nurses, pathology collection and support staff and take a collaborative approach to healthcare enabling you to make informed decisions and play an active role in your recovery.
To allow our patients better and more convenient access to essential health services, Hunters Hill Medical Practice features a state-of-the-art treatment room staffed by an experienced team of nurses. We are equipped with the latest medical technology and can assess and treat a number of injuries and non-serious emergency situations.
Memberships & Associations

Delivering the highest standard of healthcare services since 1860, Hunters Hill Medical Practice is with you every step of the way.
Schedule an appointment today. Give us a call or book online.
View 3D tour of our practice