Cheryl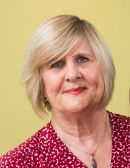 Please book online and check our website before you call
HHMP is a busy medical practice caring for the community for over 150 years. We are excited to be offering the COVID-19 vaccine from the first week to local patients.
On Wednesday 17th of March, we received over 200 phone calls from people wanting to book in for COVID-19 vaccination. This is a great response from the community. The problem was that the government has not as yet delivered us any vaccine.
We do not want to book patients in if we do not have the vaccine to give them as this will simply lead to us then cancelling or rescheduling such appointments leading to inconvenience and frustration all round. Please book online where appointments will only be available when vaccine is available.
We have only been allocated 80 shots in week one and we will start on Wednesday 24th of March as long as the vaccines arrive. The first group of patients will be very high priority patients such as 90+ year olds, patients with organ transplants and those on chemotherapy. We will contact those patients individually and book them in until we exhaust all 80 doses. Book Online will operate after week one.
Please Book Online
We expect the supply to get better in the next couple of weeks and then we can vaccinate more patients. The best way to check for vaccine availability is by clicking the book now button on the top and bottom of our website and then clicking on COVID-19 vaccination. If you get a red 1 line message, no appointments are available. If you progress to the next step, please follow instructions and book online.
All patients booking COVID-19 vaccine appointments need to check that they meet the Phase 1b eligibility criteria. If you are new to HHMP you will need to also bring with you a health summary from your usual GP to not only show eligibility but also for your safety were any issues to arise after vaccination.
All vaccination will occur on level 1, and if you are presenting for COVID or flu vaccination please proceed there first. We expect flu vaccines to start to arrive at the beginning of April. The best place for the latest information is this website and the quickest way to book is by booking online.
We pride ourselves on doing the best for our patients including answering phones quickly and having a chat to our regulars. We would like to apologise in advance if it takes longer to get to your call or if we have less time to chat. These are unprecedented times and even with extra reception staff, the phone call load is high. Please help us by checking our website first and booking online.