Comprehensive medical specialist and allied health services on site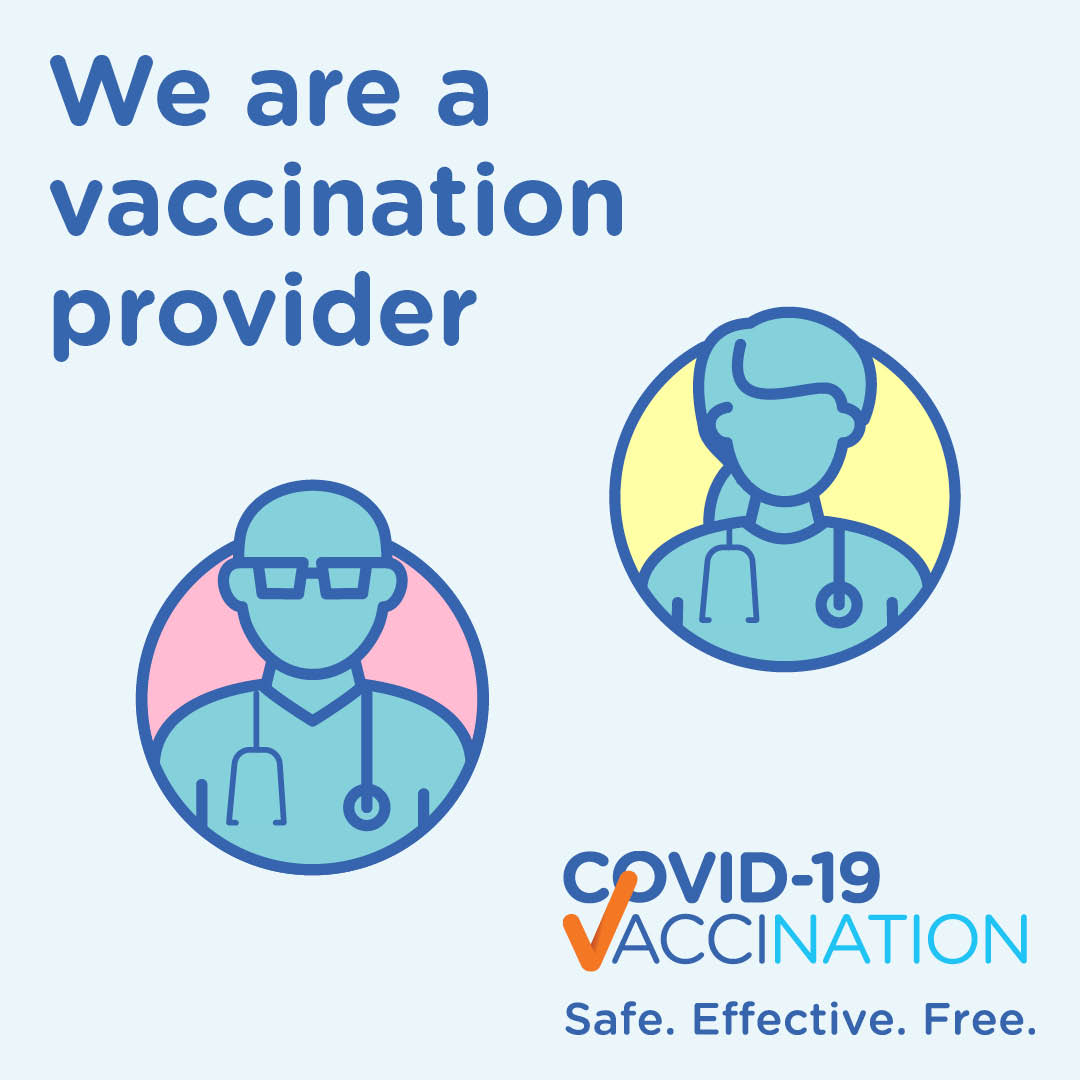 We are a vaccination provider
Having a safe and effective COVID-19 vaccine is one way we can protect our community against coronavirus. This can be combined with the Flu vaccine to also reduce the risk of illness from Influenza.
COVID-19 vaccines help to prevent serious illness and death from COVID-19, and they are free for everyone in Australia. Flu vaccination is free for those over 65, under 5, pregnant women and those with serious medical conditions.
Hunters Hill Medical Practice is pleased to advise that we are an approved COVID-19 and flu vaccine provider. While initial appointments are limited, this will improve as local production leads to increased vaccine supply. We are working to vaccinate our local area and wider community against the COVID-19 and Influenza viruses.
Child Immunisations
Hunters Hill Medical Practice provides a wide range of vaccination services, including childhood immunisations and travel vaccines. All vaccinations require you to make an appointment.
Routine childhood immunisations are an important way of protecting your child from serious and sometimes life-threatening illnesses such as:
hepatitis B;
tetanus;
whooping cough;
diphtheria;
haemophilus influenzae B (HiB);
polio;
pneumococcal disease;
rotavirus;
meningococcal serogroups A, C, W-135 and Y;
measles, mumps and rubella (german measles);
chickenpox; and
human papillomavirus (HPV).
Influenza, meningococcal B, or Hepatitis A vaccination may also be recommended for certain at-risk groups as part of the National Immunisation Program Schedule.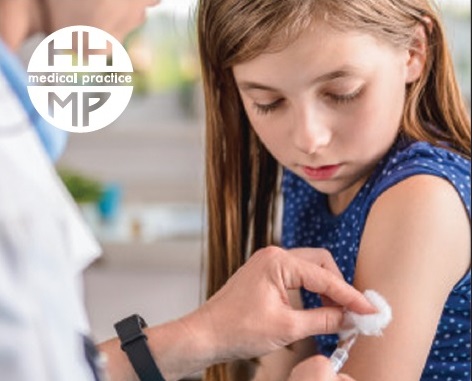 Adult Immunisations
As well as being of vital importance in childhood, vaccination is also essential for adults. Adults should remain immune to the following infections.
Tetanus: booster vaccination is recommended every 10 years or after sustaining a tetanus-prone wound if more than 5 years has passed since the last tetanus vaccination.
Diphtheria: given in combination with tetanus.
Whooping cough: pertussis vaccination is especially recommended for those planning a pregnancy, new parents, and for grandparents and other people caring for young children.
Polio: still present in less developed parts of the world. Booster doses are recommended for adults travelling to affected areas.
Measles, mumps and rubella (German measles): childhood infection or vaccination usually gives life-long immunity. For those not immune infections in adulthood can cause serious illness.
Hepatitis A: an infection caused by eating/drinking unclean food or water. Vaccination is recommended before travel to certain regions.
Hepatitis B: a serious illness spread by contact with infected bodily fluids. Active immunity is possible with a series of 2 or 3 injections, and can be given in combination with hepatitis A vaccine.
Influenza: a yearly vaccination is recommended for all people who want to reduce the chance of becoming ill with influenza. Vaccination is especially important for adults aged 65 years and older, pregnant women and those at risk of complications.
Pneumococcal disease: vaccination is recommended for non-indigenous adults aged 70 years and older, indigenous adults aged 50 and older, and those at medical risk.
Herpes zoster: shingles – causes a painful skin rash sometimes with chronic consequences. A single dose of zoster vaccine is recommended.
Other vaccines: are available for specific conditions such as Typhoid, Cholera and Yellow Fever (HHMP is an accredited clinic). Please discuss with your doctor for more information.
Immunisation is simple, safe and readily available. If you have any doubts about your own immunity, or if you travel overseas frequently, see your doctor and check that you are adequately protected. If traveling overseas, remember that it takes at least 2 weeks to develop immunity after a vaccine, and some vaccines need more than one dose, several weeks apart. So make sure you see your doctor well in advance of your departure to discuss travel vaccinations.