Dr Dennis Grinius retires from general practice
Local GP and Boronia Park legend, Dr Dennis Grinius has unfortunately had to retired suddenly from general practice due to some significant health issues.  Dr Dennis Grinius cared deeply about his patients and their continued care. As a result, he reached out to HHMP in order to offer his current patients excellent local care and continuity.
The staff and doctors at HHMP have great respect for Dr Grinius as a person, a doctor and a colleague. Over the years both practices have cared for patients who usually attend the other. The HHMP team will endeavour to do our best during this difficult period.
We have received many well-wishes, gifts, calls and messages from his loyal patients which we have passed on. If you would like to send something to Dr Grinius we are happy to facilitate this.
Below is the original letter from Dr Dennis Grinius and an update letter from his wife Stephanie Grinius.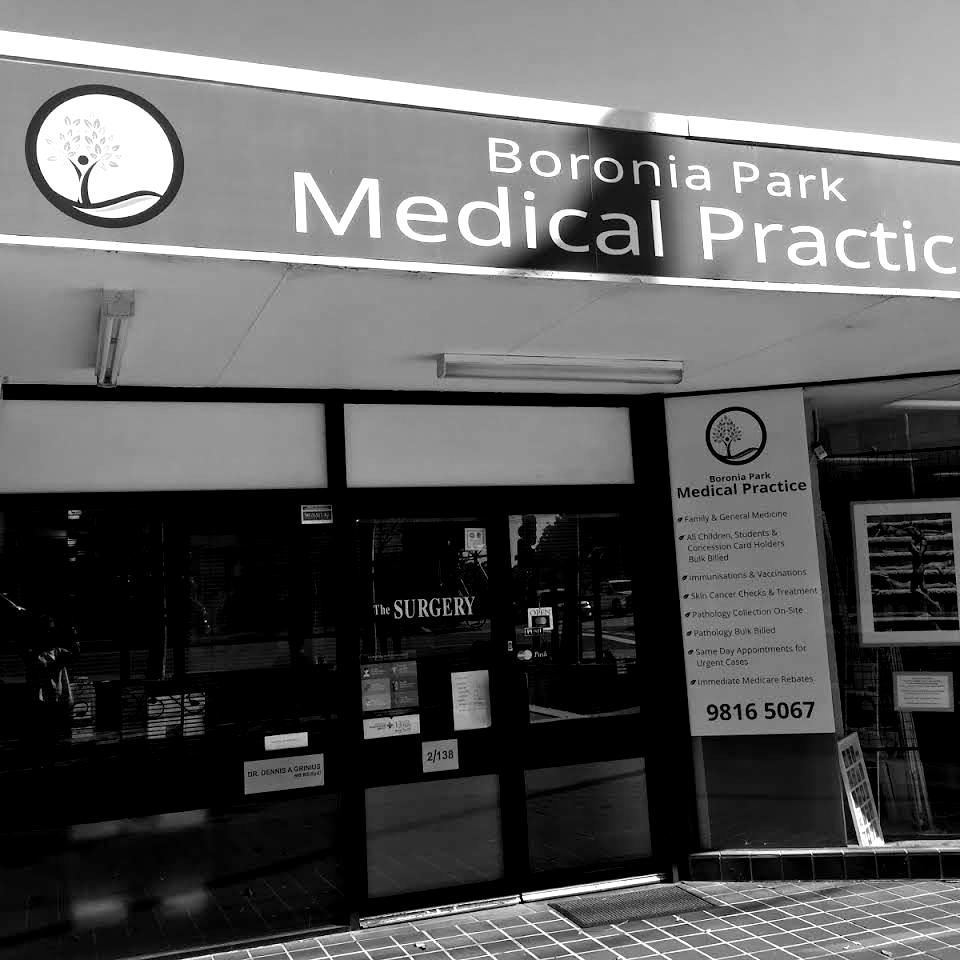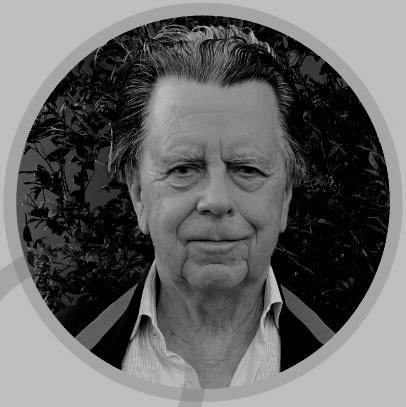 A Letter from Dr Dennis Grinius
To My Dear Patients,
For those of you who don't know, I was diagnosed with cancer 6 weeks ago. I have been undergoing treatment and was coping very well up until recently. I am now in hospital and will be for quite a long time. Sadly I have had to stop work at very short notice.
We have been looking into all options for my practice, including trying to secure a locum, a new GP taking-over or only using telehealth but these were not sustainable. So, we approached other local practices to ensure my patients could continue to have excellent care going forward.
I am relieved and happy to let you know that we have reached a co-operative agreement with Hunters Hill Medical Practice (HHMP). Over the years the team at HHMP have diligently looked after my patients whilst I was on holidays. They are happy to be your GP into the future. I have a high level of confidence in their team.
To help me at this difficult time and decrease the administrative burden on my wife, Stephanie, HHMP have also agreed to manage my current patient files. If you choose not to see one of HHMP GP's, they will arrange to move an electronic copy of your file to another GP for a small fee of $25.
Hunters Hill Medical Practice is a national award-winning practice, offering excellent patient care as well as on-site services. They have over 10 GPs, pathology collection, physiotherapists, psychologists, podiatrists, audiologist, dietician and speech pathology. They also have visiting specialists including paediatricians, gastroenterologists, endocrinologists, respiratory physician, urologist, general surgeon, vascular surgeon, plastic surgeon, orthopaedic surgeon and a colorectal surgeon. They are also doing both Pfizer and AstraZeneca COVID-19 vaccinations in their clinic.
HHMP is only 1.5kilometers away from my surgery and are located at 6 Ryde Road, Hunters Hill, right next to the Shell service station. The following doctors are happy to take on new patients:
– Dr Victoria Wilkinson (Female)
– Dr Leo Tam (Male)
– Dr Saranya Gopikirshna (Female)
– Dr Ujvala Rao (Female)
The contact details for HHMP are as follows:
– Phone: 02 9817 2080
– Address: 6 Ryde Road Hunters Hill
– Website: www.hhmp.com.au
– Information for Boronia Park Medical Practice patients: www.hhmp.com.au/grinius
I am leaving general practice much earlier than I intended. It has been my life and I have loved it. I have had the honour of being your GP and friend for such a long time, some since birth. I know I have made the right decision to hand your care over to HHMP.
From the bottom of my heart, I will miss every, single one of you.
Dr Dennis Grinius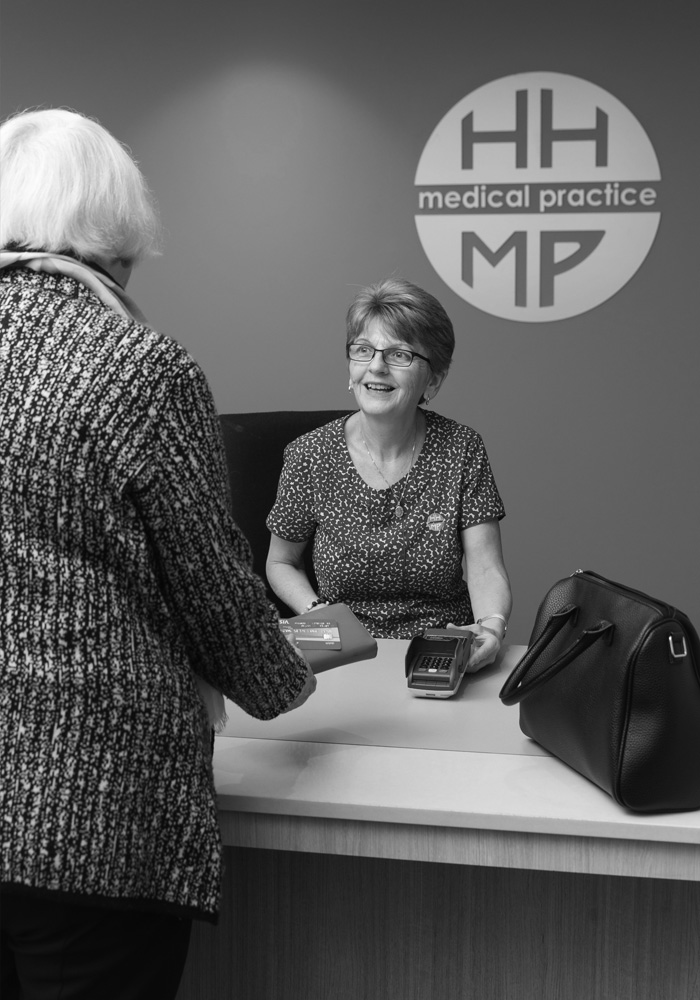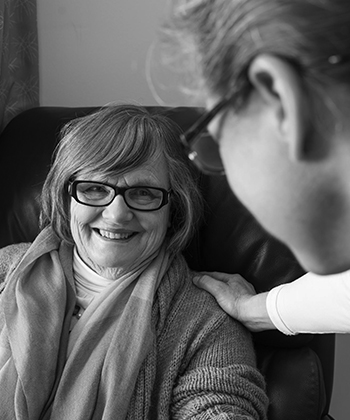 A letter from Stephanie Grinius
To all the wonderful patients who have inquired about Dennis, I thank you from the bottom of my heart. The response has been truly overwhelming and humbling to see that Dennis has touched so many lives. Your response has brought us much joy and laughs in this difficult time. Thank you to all you wonderful people.
A few months ago, Dennis was suddenly diagnosed with pancreatic cancer. He coped with his diagnosis with good grace, continued to work while having treatment and was generally doing really well. Unfortunately, he then suffered a stroke and thus needed to be hospitalised. While the stroke did not affect his ability to move, walk and talk, it has unfortunately affected the parts of the brain that help with memory and language. To all who knew him, Dennis was a prolific writer, a hungry reader and a great story teller and the stroke has slowed him down somewhat.
Unfortunately, he will not be able to practice Medicine again and when we discuss the topic he frowns, obviously thinking about all the wonderful patients he has. I tell him that the HHMP team is looking after just about every, single one of them and he says 'that's great'. Plain and simple words.
To the HHMP team, thank you for your special tribute to my husband, Dr Dennis Grinius and for publishing the letter from him to his patients. I was gobsmacked with the enormous and urgent tasks that were involved in making sure the patients had somewhere to go and their care was not compromised.
It required the coordination of so many people, IT teams, telcos, etc, which I could not have done on my own. I cannot give enough praise to Dr Badr, the medical director at HHMP and Katrina, his practice manager. I would like to thank them from the bottom of my heart for taking all the stress and workload away from me so I can spend time with Dennis.
What does the future hold? We just don't know. Both the cancer and the stroke are very complex. He is home with me now. With daughter Natanya's help every other day, we are making sure that every day is full of love, love and more love. Thank you to everybody for all the beautiful messages, cards, emails, flowers.  I read every single one to him. And he says "that's great". His new favourite phrase.
The team at HHMP have been inundated with requests for updates about Dennis which has been humbling to all involved. I hope the above helps bring everyone up to date. I promise I will update if things change.
My thank-you and love from Mrs Stephanie and Dr Dennis Grinius. xxxx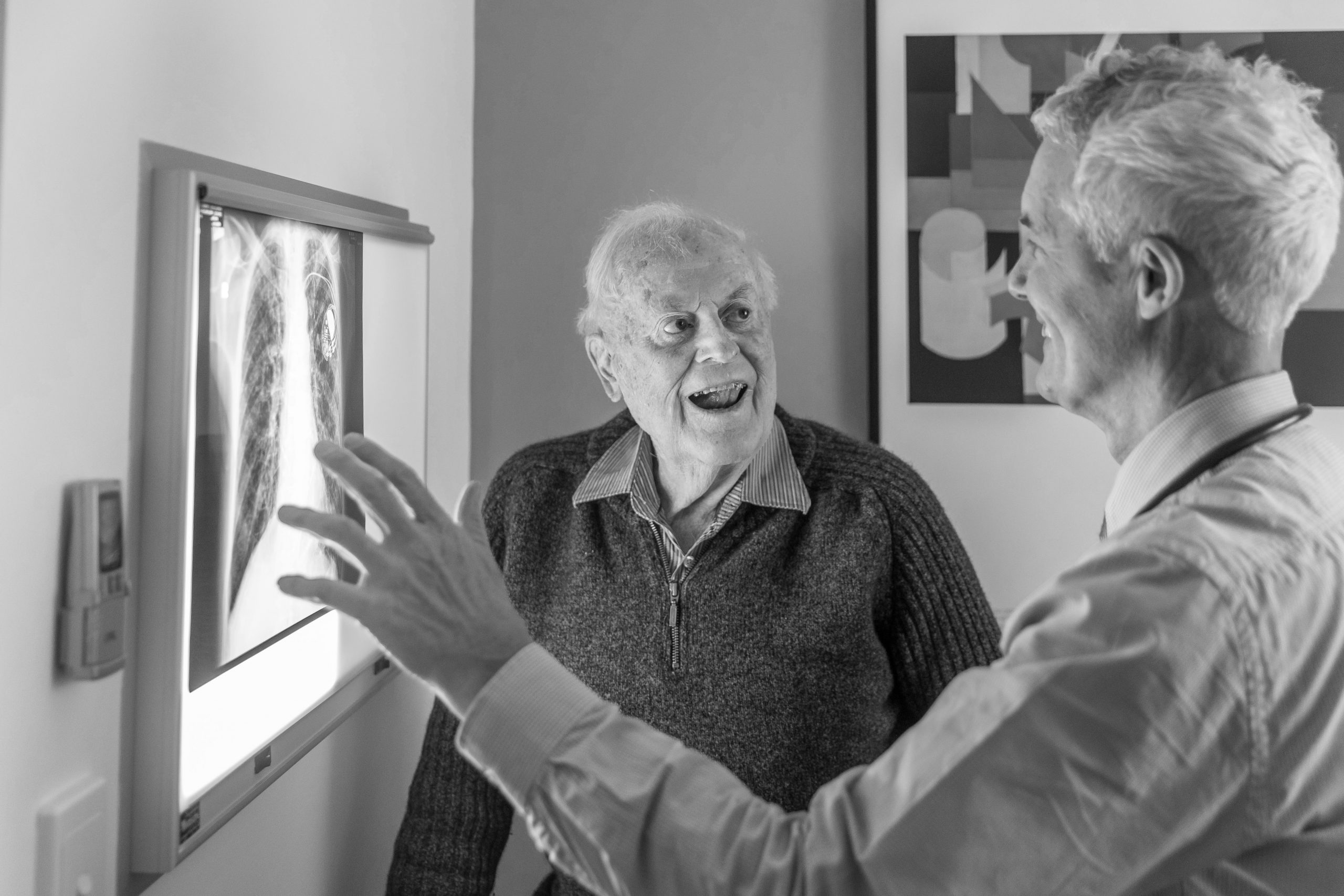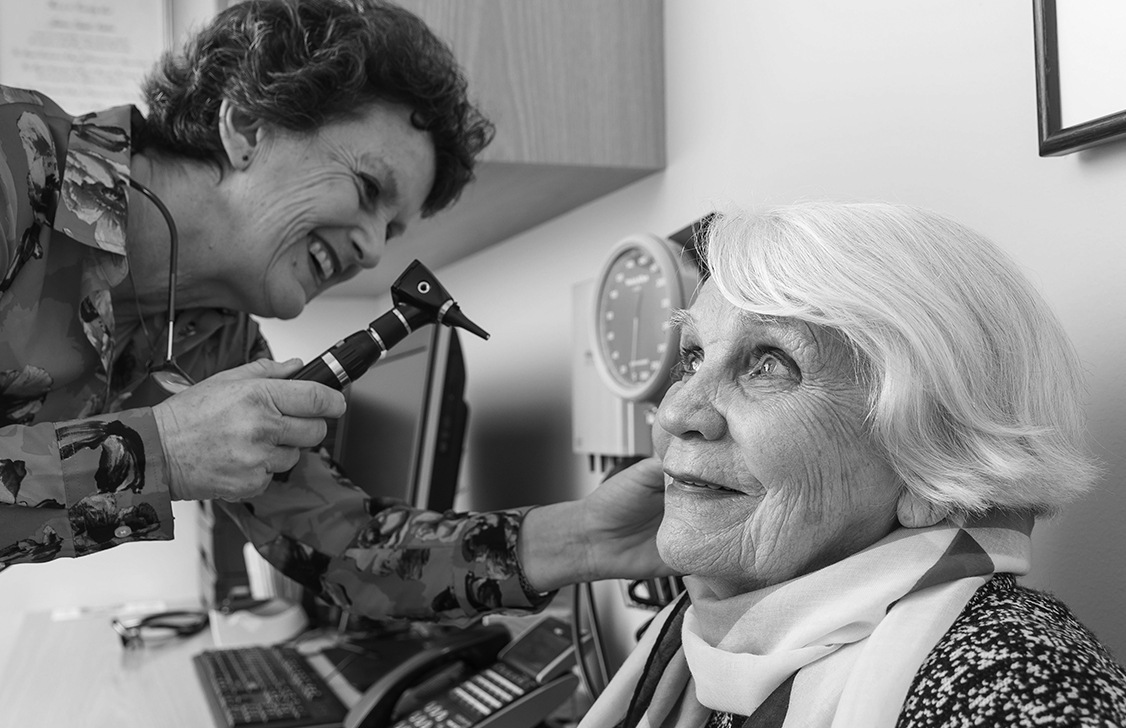 Services available at HHMP
A large reason for Dr Dennis Grinius wanting his patients to be cared for by HHMP is the wide variety of services available on site. The co-location of services makes communication between practitioners better and patient access simpler. Current available services included
GP – 10 GPs both male and female
Pathology – On site 6 days per week Monday to Saturday
Allied Health – Physiotherapy, Psychology, Podiatry, Speech Pathology, Audiology and dietitian
Specialists – Paediatrics, gastroenterology, endocrinology, respiratory, orthopaedic surgery, vascular surgery, plastic surgery, colorectal surgery, general surgery
skin cancer checks – checks and photography with Molemap
Vaccine clinic – COVID-19, flu, childhood and travel vaccines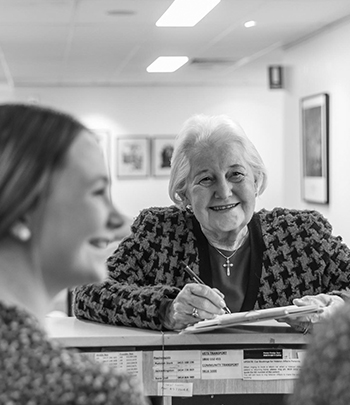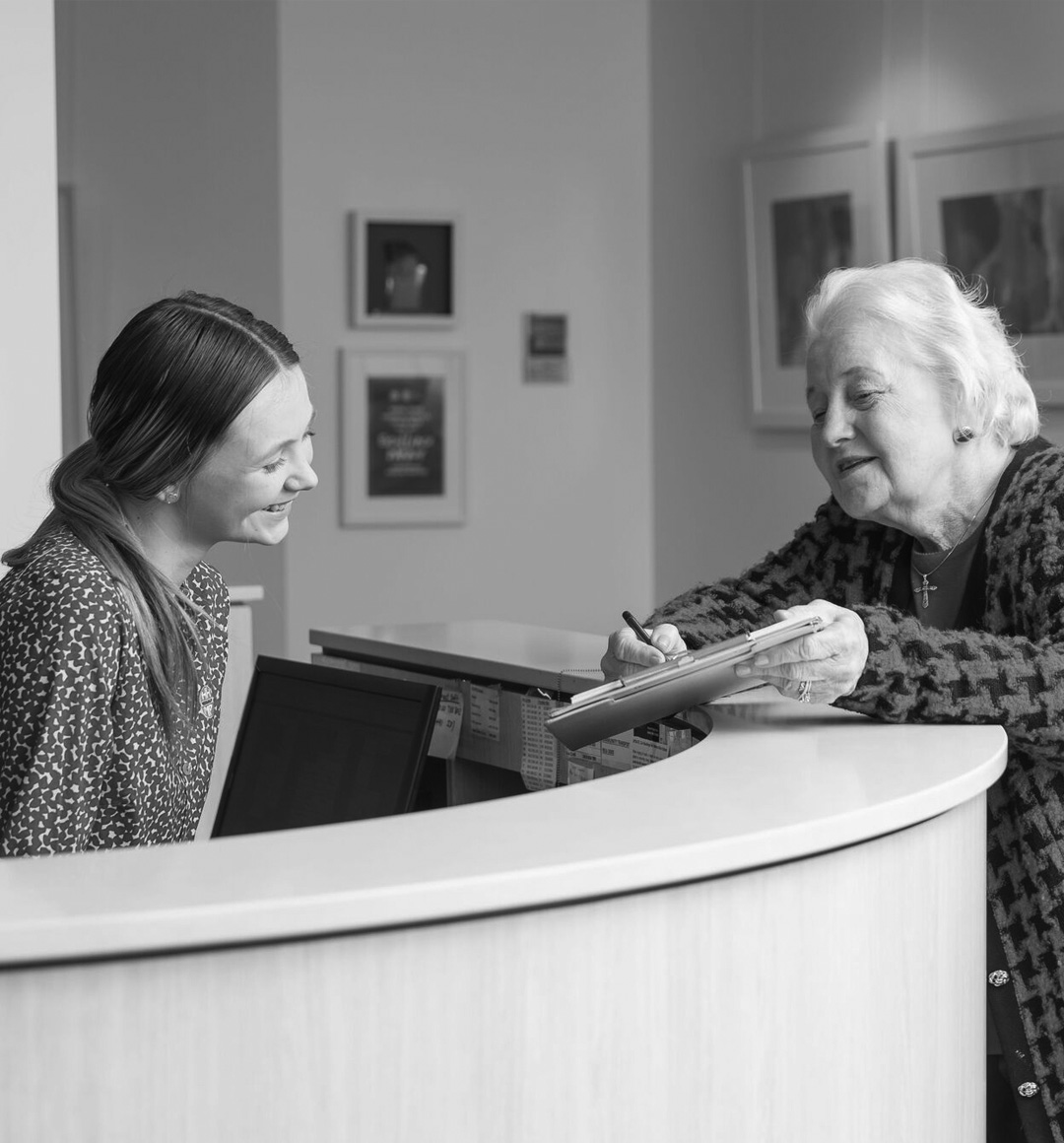 New to HHMP or moving records to another location
New Patients
Some of our doctors are happy to take on new patients, and we look forward to welcoming you. If you haven't visited us before, it's a great idea to arrive 10 minutes early so you have time to fill out your paperwork. You can also choose to fill out your forms ahead of time. We've included them below to make it easy for you.
Please be advised that Dr Andrew Bowes, Dr Katherine Turner and Dr Charbel Badr are no longer taking on new patients unless by specialist referral or special circumstances.
Appointments
All of our Doctors' consultations are by appointment (excluding emergencies). We have male and female doctors available every day. If your doctor is unavailable you are welcome to see any doctor in the practice, or you can book ahead for your preferred doctor's next session.  To book an appointment please call on (02) 9817 2080 or follow the link below to book online.
Standard Consultations
Standard consultation times are usually about 15 minutes. This is usually long enough to discuss a single medical issue or two simple issues. If you have several issues that you wish to discuss, please book a longer consultation.
Longer Consultations
If you wish to discuss several issues, or would like to make a family appointment, just have a quick chat to our reception staff. They will be happy to make a longer appointment for you. Appointments for full health checks, mental health plans and some medical procedures (biopsies, excisions, iron infusions etc.) usually require a longer consultation. If you are unsure, please ask at reception.
Transfer of notes to another practice
If you are a patient of Dr Grinius and would like your notes transferred to another practice, HHMP can facilitate that. Please send an email to reception@hhmp.com.au or call 9817 2080 so we can arrange the appropriate consents. Once consent is available, there is a fee of $25 inclusive of GST and your notes will be sent to your new clinic within 48 hours.