The world GP conference is in Sydney in 2023 – International doctors are visiting HHMP
In the ever-evolving landscape of healthcare, keeping up to date is essential. The world GP conference is in Sydney in 2023. It is a great opportunity to connect with colleagues from around the world, share ideas and learn.
It has been a busy week at HHMP with some international doctors who are interested in practice models have been visiting HHMP as part of an international exchange of ideas to see how we do things. Doctors from General practices in Spain and the United Kingdom have recently visited. We have also been able to take them around our lovely local area so they can get a feel of our community.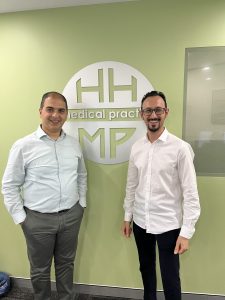 HHMP is always welcoming of international Exchange
Professional development and a culture of excellence are at the core of HHMP. We often welcome international exchange students to come and learn with us and have previously hosted doctors from Nepal and Vietnam who are keen to learn about new models of general practice and take those back to their communities.